---
#WTF is up with Twitter?!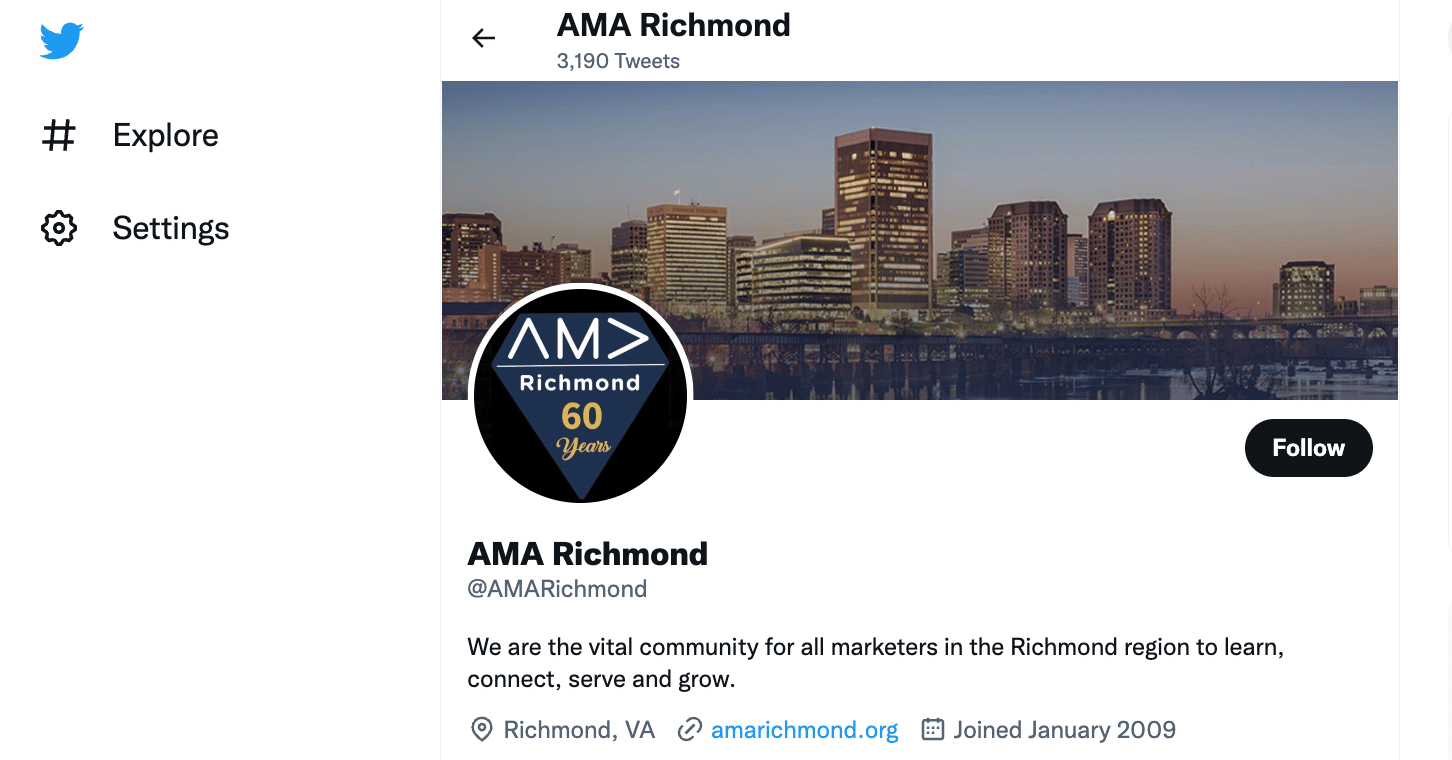 Thursday December 8, 2022
If Twitter were a roller coaster, it would have more ups and downs and twists and turns than Busch Garden's Loch Ness Monster. It seems like every single day there is a new headline shedding a spotlight on the social media platform's disastrous acquisition journey, which started earlier this year when Elon Musk made an offer to buy the company.
For AMA Richmond's November SIG on social media, The Hodges Partnership decided to skip the previously promoted session on editorial planning and focus the conversation on one question: WTF is up with Twitter?!
Marketing minds from across Richmond came together to chat a little bit about what they're doing, both professionally and personally. We had representatives from large corporations, agencies, smaller shops and independent practitioners. Here are five takeaways are group came up with.
Let's not make any rush strategy shifts. Most of the group wasn't running to the "Delete Profile" button and neither should you. Like any business shift of this magnitude, bumps in the road are to be expected. Our group was in the camp of let's wait it out and see what happens before we make a call.
Pausing paid is the most widespread, immediate course of action. One immediate action many marketers are taking is pausing paid on Twitter, and maybe even going as far as to reallocating those dollars to other channels. The functionality of Twitter Ads has been lackluster for months, but now with increased brand safety concerns, this is another area where we're pausing efforts.
Keep up organic posting if it makes sense, but don't overly invest time. Some marketers talked about keeping up with just the bare minimum posting and putting more effort into other channels that seem like longer term plays. This is a good approach if you want to keep the platform alive while you're waiting it out.
Take listening outside of your feed. With all the impersonations that happened with the ill-prepared Twitter Blue rollout, take your usual social listening beyond your profile. Look not only for impersonations but listen to your followers and trending topics. Are people finding information on other social media platforms? Let your followers be your guide.
Prepare to have conversations about reputation management and 2023 strategy. Given all the unknowns, we suggest planning ahead and preparing for conversations about reputation management (should something happen in the unstable environment we're in now) and 2023. Perhaps starting the year off with a social media audit is a good way to find out whether or not Twitter is worth being on in the long term?
Knowing how fast this whole thing is moving, there is a good chance this post will be dated by the time it goes live, which – if we're thinking optimistically – that's a good way for us marketers to stay in a job. The trends are moving faster than we can write about them, and it's up to us to stay on top of them and keep our brands safe and secure on social.
What did we miss?