---
Why You Need a Marketing Plan: 3 Reasons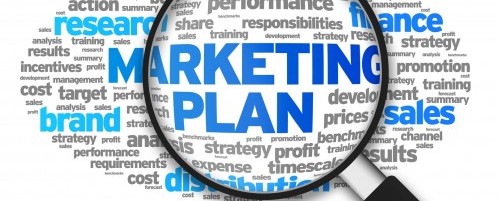 Wednesday June 3, 2015
Benjamin Franklin warned: "By failing to prepare, you are preparing to fail." Without a marketing plan, you and your organization are adrift on an ocean of opportunities – opportunities to succeed, and opportunities to fail.
Why do you need a marketing plan? We asked Kay Keenan, President of Growth Consulting, Inc. and Project Faculty Member at the University of Pennsylvania's Wharton School, who identified three key reasons:
A marketing plan lets you tell your boss "No" very effectively and without emotion.
A marketing plan tied to your strategic plan allows you to probe deeply into the matters of true importance to your organization.
A marketing plan moves you and your team from debates over font choice/size to how marketing can best support the objectives of the organization.
The bottom line: A strategic marketing plan is critical to your ability to reach your targets efficiently, stay focused on goals, and ensure you're investing your time and resources to generate the best results for your organization.
You can learn more from Kay Keenan at the American Marketing Association's Nonprofit Marketing Conference this July, where she will present a highly interactive preconference tutorial: "Write a Marketing Plan in Three Hours." Keenan's workshop was so well received at the 2014 conference, she has been invited to give an encore presentation. The AMA's signature annual conference for nonprofit marketers zeros in on essentials to help nonprofits engage their audiences and meet mission-critical objectives. It attracts marketers from around the country in organizations, foundations, and associations both big and small. This year's conference will be held July 13-15 at the Fairmont Washington, DC in Georgetown. Learn more and register at www.ama.org/nonprofit today.
Kay Keenan is a former Vice President of Marketing for Big Brothers Big Sisters of America, where the repositioning she led was featured in the New York Times as breakthrough. Her background includes consumer products, B2B marketing, and service marketing before becoming a nonprofit marketer. She is the former chair of the American Marketing Association's Nonprofit Marketing Conference and is a skilled presenter. Follow her on Twitter @ConsultKeenan.