---
Omnichannel Marketing: The New Normal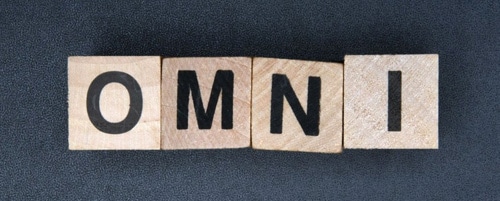 Thursday October 9, 2014
Omnichannel marketing is an natural evolution of marketing practices that have advanced beyond multichannel marketing. With multichannel marketing, companies invested to ensure that they were engaging with customers and prospects on all key channels. They took steps to ensure that their activity was customized and optimized for each channel. Multichannel marketing itself is a significant undertaking and many organizations are still focused on getting this in place.
However, many companies that were leaders in multichannel marketing have now advanced their capabilities into what has been termed omnichannel marketing. So, what's the difference between multichannel and omnichannel? While the emphasis with multichannel is engaging customers and prospects on all key channels, omnichannel makes the leap to coordinated activity and interactions across channels. Each channel is aware of interactions that have occurred on other channels.
The omnichannel experience is quickly becoming what customers want and expect. Customers now insist that their interactions on one platform are reflected in their next interactions, even if on another platform. In other words, they expect a seamless experience.
Customers often engage with a brand dozens of times between inspiration and purchase. According to a survey conducted by Endeca Technologies, 50 percent of customers interact with an average of two touchpoints to research or purchase products, and 36 percent engage with an average of three. Technology is driving much of this. Customers are rapidly adopting new devices and new digital touchpoints, such as Pinterest. Technology has turned our customers into moving targets.
Another trend behind the push for omnichannel is "showrooming." Showrooming is a trend where customers shop and research products in brick and mortar stores but then purchase online at lower prices. Participation in showrooming is increasing, and many traditional retailers have taken notice. A recent Harris Poll revealed that 43 percent of U.S. adults have participated in showrooming. Most who engage in showrooming use their smartphones to comparre prices, and Amazon.com is the most popular destination for their eventual purchase.
Companies are responding to customer expectations for an omnichannel experience and the rise of showrooming in different ways. Here are three examples:
Cartwheel by Target
Target is partnering with Facebook

Offering deals that customers can only redeem in stores on their mobile devices

Strategy is to get smartphone-carrying customers to visit and purchase in bricks and mortar Target stores

Response to showrooming
Nordstrom
New stores equipped with mobile point of sale devices

Top salespeople given iPhones to contact customers

Significant investments in IT to ensure online experience matches in-store experience

Company has integrated inventory and fulfillment for stores, the Internet, and mobile devices
Starbucks
Disciplined, consistent approach to Starbucks brand across all channels

Leveraged robust IT platforms to launch new loyalty program

Loyalty program users can join the program and also make purchases using their phones

Now coffee can be purchased directly with a smartphone
The Omnichannel Experience
The experience that customers have across channels matters a great deal. Recent research, such as the chart below, has highlighted the critical connection between experience and company financial performance. Companies have higher levels of engagement and loyalty when their customers engage with multiple touchpoints. In fact, Forrester Research indicates that omnichannel customers are worth five or six times more than those who interact on a single channel.
Making It Happen
Enabling Omnichannel marketing requires investment, discipline, and coordination. Common barriers include:
Organization: Many companies place emphasis on single channels. Managers of each channel pursue success metrics based on optimization of that channel alone.
Data: Customer data and customer interaction data is typically spread across many different data "silos" in the organization.
Technology: Legacy technologies prevent scale or integration required for omnichannel.
Analytics: Many companies lack the ability to conduct cross platform digital ROI and understand a comprehensive view of the buying cycle.
In order to move forward with an omnichannel approach, companies must address these barriers and focus on a truly cross-functional approach. Success requires coordination and collaboration across marketing, IT and customer service.
Will your company make the leap to omnichannel marketing? Companies with omnichannel strategies are still on the leading edge of common practice. However, the rewards are considerable. They include improving overall experience, attracting the most valuable customers, and combatting showrooming. Given these benefits as well as the complexity of implementation, now is the time to begin crafting an omnichannel approach and roadmap. Customer expectations won't wait.