---
Marketing and the Critical Role of Community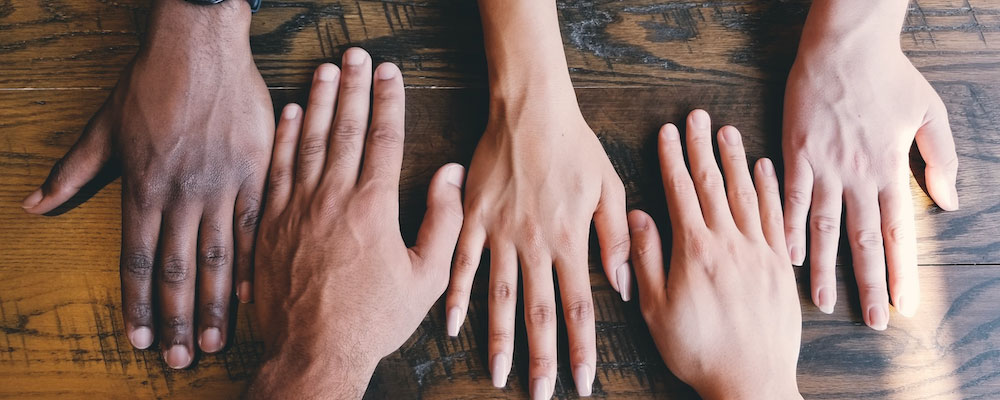 Monday October 5, 2020
2020 has ushered in tremendous change. It's also been a time for reflection: What we value. How, where, when and WHY we engage. What we desire for the future.
Marketers Empower Others Through Community
One thing that's become abundantly clear is the critical role of community. It's central to our mental, emotional and physical well-being. As humans, social connection is a very powerful, fundamental need. (Yes, even for the most introverted among us, like myself.) Community enables us to share experiences, gain exposure to new ideas and open doorways to new opportunities. It gives us a space to learn from each other—and helps us share the burden of challenges and work together to devise solutions.
As marketers, we have the awesome opportunity, and responsibility, for creating community. Whether it's helping our internal organization align around new ideas, helping the business connect with customers, fostering engagement across a network of customers—or at a larger scale, being change agents for powerful social and societal movements, we're at the center. Brands like Nike, Patagonia and Airbnb have shown the power of strong communities, both in building brand enthusiasts and in bringing that collective power to bear as a force for social good.
But, Marketers Need Communities Too
That's why it's so important that we as marketers have our own communities. The work we do is big, and we can't go it alone. Whether it's in social media groups, professional organizations or just ad-hoc [virtual] coffee meetups to learn from and challenge each other, and to lend support in stressful or difficult times.
AMA has been such a community for me. My husband and I relocated to Richmond a few years ago, not knowing many people and without any local professional connections. We had moved to get closer to family and had both kept our jobs in our previous city, so we had nothing to help anchor us here (professionally speaking). And being one of only a few remote employees at my company, I felt a little out of the loop and less able to easily discuss ideas. I still remember my first Marketing Strategy SIG, where I anxiously sidled up to the table, feeling like the "new kid" at the first day of school. Everyone was so welcoming, and I suddenly found myself excitedly talking about my own wins and challenges as a marketer and bouncing questions off the other attendees to understand the best practices they'd discovered. I was hooked.
I've been a member of AMA Richmond for almost five years now, and last year I made the leap to joining the board. It's been such a rewarding experience for me, getting to know so many, learning from others and being challenged in my own skills as I take on new responsibilities and approach new scenarios. (Shout out to anyone handling communications through the spring of 2020!) And while my main goal was to build a professional peer group, I have also found valuable friendships.
Marketing Week Is the Perfect Time to Experience the Power of the AMA Community
October 5 – 9 marks this year's AMA Marketing Week, and there's never been a better time to experience the amazing community of marketers that makes up AMA. AMA National is hosting a FREE, 3-day virtual conference on the new digital landscape. And if you're not a member yet, AMA is unlocking three perks usually only available to AMA members—these tools are meant to help you sharpen your skills and keep you "in the know" on the fast-evolving marketing landscape.
While the events and resources put out by AMA national are a huge part of the value of membership, our local professional chapters take it to the next level. Influential industry speakers, roundtable discussions, opportunities to network…all of those come to life at the local level. And though the pandemic has made in-person events temporarily off-limits, it's also opened our eyes to our ability to connect on a larger scale. Many professional chapters, including AMA Richmond, have opened up events beyond immediate geographies. If you haven't checked them out already, I encourage you to take a look at all that's going on across AMA chapters, in Richmond and beyond, by viewing the professional chapter events listings on the AMA national site.
Start Building Your Community
With so much going on, where do you start? Here are four easy ways to begin building (or strengthening) your community:
Attend an AMA event this week. (AMA Richmond's Content Marketing SIG is 10/7!) If you have an opportunity to speak with others and you feel like you've made a connection, jot down their name and connect with them on LinkedIn. When you reach out, be sure to show appreciation for what you learned, or the value of the discussion you had.
Schedule a [virtual] coffee date with a connection you haven't spoken to in a while. Ask about new projects they're working on that are exciting to them or are challenging them. Ask what they've learned through the disruption of 2020. Share your own experiences and learnings.
If you're not a member, join AMA for only $149. While all are welcome, becoming a member unlocks more access to resources and events that can help you hone your craft or take the next step in your career.
If you're already a member and want to deepen your engagement, look for volunteer opportunities. AMA Richmond offers a number of volunteer roles suited to a wide variety of interests, skill sets and time commitment. Volunteering is a win-win for the organization and the volunteer—most volunteers benefit from new relationships and new opportunities to grow in their own development.
However you choose to get involved, I encourage you to take a step forward and focus on building and strengthening your own community so you can be your best in helping create powerful communities for others.
Amanda Creger | Vice President, Communications