---
Leading the Way to a Stronger Tomorrow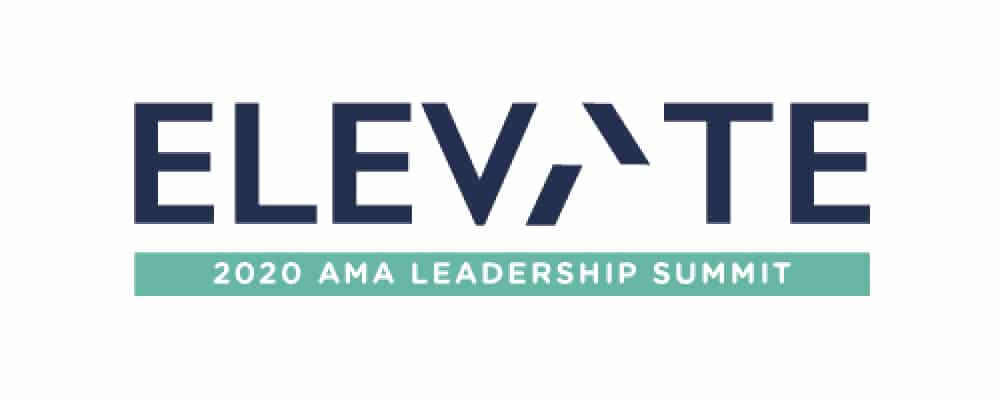 Tuesday May 5, 2020

Our chapter provided a resource last week with the Teach Me How webinar "How to Lead in Crisis", led by executive coach, Danessa Knaupp. The presentation included leadership advice applicable for today and tomorrow, not just in times of crisis. I've included some downloadable takeaways from her presentation and book, "Naked at Work, a Leaders Guide to Fearless Authenticity". (Thank you to our sponsor, Dotted Line, for designing these backgrounds!) 
 
Many of the core themes Danessa touched on were echoed in this weekend's AMA Leadership Summit. (Background, AMA Leadership Summit is the annual conference gathering together leaders of AMA chapters from all over North America. The goal is to learn about new tools and offerings from leading marketers and colleagues, share ideas between the chapters, and implement them in our home chapters.) 
 
Russ Klein, the CEO of the American Marketing Association, capped things off with the sentiment:
"Marketers will be needed, more than ever, at all levels to rekindle growth and recovery of the lost economic value and financial stability across every community on the planet."
Russ, volunteer AMA leaders, and AMA's Support Center championed this message throughout the weekend–almost as though they were rallying a team to storm the field and win the finals. I was energized by the community and passion I experienced throughout the weekend and want to share a few thoughts about our role as marketers:
 
We are all leaders. 
We are communicators. 
We are educators. 
We are helpers. 
We have the skills to spark inspiration, support, determination, and hope – many of the things necessary to overcome adversity and the crisis our world is facing.
 
With a weekend of learnings and ideas buzzing in our heads, and a renewed commitment to our local marketing community, we want to know: How can we support YOU – the local marketer? How can we embody our mission to be the vital community for Richmond Region marketers to connect, learn, serve, and grow? Drop us a line at info@amarichmond.org and let us know what's most important or valuable to you.
 
NOTE: You can also learn more about accessing the "Teach Me How to Lead in Crisis" replay, or some of our other recorded events, by emailing us at info@amarichmond.org.