---
How a smarter marketing strategy is a connected buyer journey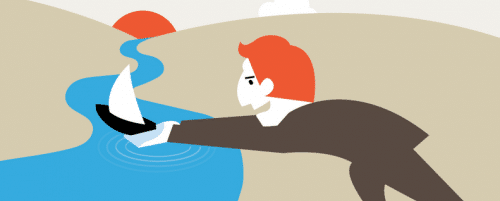 Wednesday September 23, 2015
The purpose of marketing strategy is to set a direction or blueprint that all tactics and executions can be aligned behind to drive toward an agreed goal. Traditionally, this has been the work that goes on at the beginning of a new initiative or campaign.
We have our list strategy and our content strategy, our digital strategy and our acquisition and retention strategies. But where is our strategy that connects to the entire buyer journey?
The problem with a tactics-first strategy is what do you do if the landscape changes?
Good strategy is not a set of tactics, but an approach to help surprise and delight your buyer.
A smarter strategy is about doing less but impacting more by getting to the essence of how your brand can help solve not the thing your buyer thinks they want to buy but the root of why they really need it.
One consumer in the market for a car doesn't need a car — they need a reliable method of making it to work on time and, maybe more importantly, home on time to be with their family. Another consumer doesn't need transportation but is instead looking for a touch of excitement or luxury that makes their otherwise unbearable commute just a little more endurable.
The outcome in both of these situations may be the same — a new car — but the why is totally different. A powerful marketing strategy is about solving very specific needs of very specific audiences.
A few things to keep in mind when crafting your strategy
Understand the needs of each of your buyer personas
Each persona is unique with different base needs and motivations. Understand how your brand can help them achieve their goals and you have a good start to achieving your goals.
Connected paths
Even if you understand your buyer's needs and how your brand can help solve them, remember that it may not be obvious to your buyer. Help them learn how amazing your brand is through education and helpful content that guides them down a path of discovery.
The best strategies are written in pencil not pen
Trends change, technology changes and surface needs change, but base motivations are more permanent. Your approach for how you will connect to these needs to be agile and flexible. This is why strategy belongs throughout the entire product cycle, not just in the planning phase at the beginning.
Realize that you don't know everything
No matter how many interviews you conduct or user observations you make, there is always more to learn. Be open to new insights throughout the process. There's magic waiting that will make your brand just that much stronger.
Connecting your marketing strategy to the entire buyer journey will not just help you understand your customer better but also show you how you can connect in a meaningful and impactful manner.