---
Is 2014 the year Google Plus becomes part of your social media package?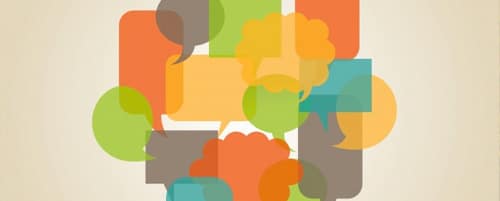 Thursday May 22, 2014
Google Plus is becoming a more important part of growing your business and making connections….even though you don't feel like it is the trendy place to be. The question is this the year it becomes a real part of your company's social media package instead of just an after thought?
Similar to Facebook and Twitter, Google Plus offers you the opportunity to create a business page to promote your business, organization or a specific product. The Google Plus community is growing in numbers and you can take advantage of a Google Plus page to get your business to a wider audience.
Why it should be a part of your company's social media package
When you create a post on Google Plus, it creates a new web page just for your post. And, with that, a good chance the page will show up in Google search results, which could be enough reasons alone to take Google Plus posts seriously.
And more…
Google Plus is a social layer of Google that the company is merging into all its services. It is a way for people to share their thoughts, feelings and content across all Google products.
In 2013, Google search hosted roughly 79 percent to 81 percent of Internet searches in the U.S., according to StatCounter, in an article published in the Raleigh News Observer.
Launched in 2011, Google Plus has more than 300 million active monthly users, compared to 540 million active monthly users of Google services, according to statistics released last fall. Over the years, Google Plus users have evolved from tech geeks and social media marketers, to brands building their own Google Plus empires.
Two great Google Plus apps that will bring people in
1. Communities – allows groups around the world to share interests. Groups could be families, businesses, book clubs etc. Groups allow people to share new, ideas, and make new connections.
2. Hangouts – enables group meetings, discussion, or demonstrations. This feature is unique to Google Plus; Facebook and Twitter don't offer this. Hangouts encourage sharing photos and messages anytime. Any Hangout can turn into a live video call with up to 10 friends or you can search for a contact to start a voice call from your computer. We've actually started using hangouts recently for internal meetings instead of conference calls.
If you link your Google Plus profile to your website, it has potential to display your recently published blog posts and news stories within the search results. Share your content and re-share quality content in your community.
So for us, Google Plus is likely to become a larger part of our overall social media package, the question is how quickly will others join.