---
February 2016 Signature Speaker Series Sponsorship Opportunity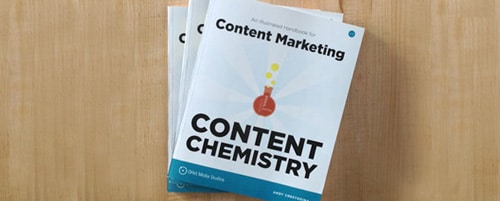 Friday November 13, 2015
February Speaker: Andy Crestodina, Strategic Director, Orbit Media Studios, Inc.
Presentation: Brain Science & Web Marketing: 6 Ways to Leverage Cognitive Bias
Voted #1 Speaker at Content Marketing World! This will likely sell out!
How much is your sponsorship investment and how does it work?
The sponsor pays $1,000, which buys 50 of Andy's books. The first 50 AMA members to register for this luncheon get a "free" book, courtesy of "Sponsor A" which could be you.
What do you get?
AMA event invites with link to your business home page (2,600 distribution)
Thank you email with your logo & link to first 50 respondents who get the book
You or a member of your team introduces the speaker
Opportunity to have printed pieces at the tables about your company
Three seats at the speaker's table
Live audience of 125-200+ people
A ton of gratitude from our board!
Presentation Description
Brain Science & Web Marketing: 6 Ways to Leverage Cognitive Bias- In web design and digital marketing, neuromarketing increases conversion rates using specific cognitive biases in the design and content of websites to connect with your visitors. In this presentation, Andy reveals the secrets of today's neuromarketing masters including the research, examples, and specific tactics that can be used on any website to better connect with visitors.
Questions? Want to be the sponsor? Email Anne Moss Rogers at amrogers@impression-marketing.com or call 804-928-8074