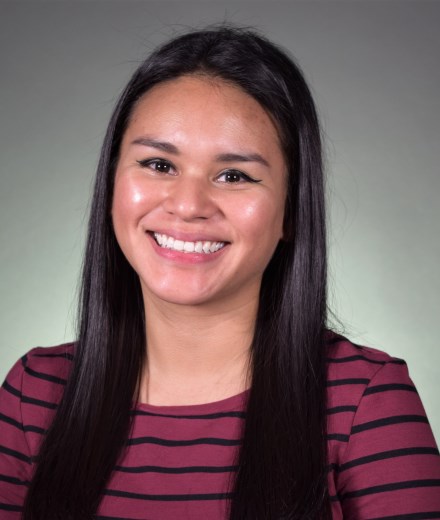 Director, Mentorship
Amanda Colocho
The Hodges Partnership
---
Amanda Colocho is an account coordinator at The Hodges Partnership, a strategic communications firm specializing in traditional public relations, digital and content marketing, social advertising and communications research.
At Hodges, Amanda manages social media accounts for clients on both the organic and paid side; manages and facilitates trade, regional and local media relations efforts and supports content marketing campaigns for Hodges and clients.
Amanda joined the Hodges team just after earning her degree in mass communications and public relations from VCU. She also serves on the board of Classical Revolution RVA, a local nonprofit dedicated to spreading classical music in non-traditional areas.
President

Samantha Kramer

VCU Health

President-Elect

Boz Boschen

McKesson

Immediate Past President

Alex Mercer

Outdoor Living Brands

Secretary

Aylin Berkowitz

Capital One

Treasurer

Jennifer Murphy

Hortenstine and McCown

Vice President, Communications

Amanda Creger

Modo Modo

Vice President, Membership

Caitlin McNichol

Dotted Line

Vice President, Sponsorship

Tom Hinkes

Dotted Line

Vice President, Programming

Kevin Wilson

Dominion Payroll

Director, Programming, CMO Roundtable

Patty Sager

Williams Mullen

Director, Programming, Special Events

Antonia Hite

circle S studio

Director, Programming, Education

Amy Baril

NDP

Director, Programming, Logistics

Tim Miller

ASM Richmond

Director, Collegiate Relations

Cathy Ferris McPherson

Mary Baldwin University

Director, Communications, Email

Sarah Leffler

Savara Hospitality

Director, Communications, Social Media

Caroline Bass

CoStar Group

Director, Communications, PR & Social Media

Casey Prentice

The Hodges Partnership

Director, Communications, Website

Shelby Thompson

Markel

Director, Membership, Groups

Todd Wilcox

effectv

Director, Membership Engagement

Rendha Maharosa

ICF Next

Director, Sponsorship

Jennifer Barbin