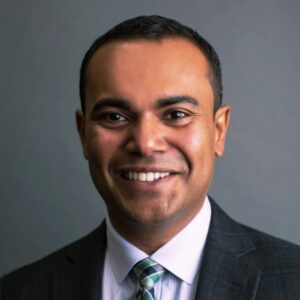 Mayoor (Max) Mohan, Ph.D. has served as a mentor in the AMA Richmond Mentorship Program for three consecutive years. His enthusiasm, commitment and belief in the value of the program has helped us grow the program. Max supported our recruitment efforts on social media and attracted a record number of participants despite the pandemic.
Mayoor Mohan, Ph.D., is an Associate Professor in the Department of Marketing at the VCU School of Business and holds a doctorate in Marketing from the Spears School of Business at Oklahoma State University.
Volunteer of the Month is sponsored by: 

Effectv combines the power of traditional television and premium digital video advertising to reach audiences through high-quality content at any time, on any device, and we're ready to prove our impact on your business.