AMA Richmond is proud to announce our Volunteer of the Year. The 2018 Candlestick Award Winner goes to Aylin Berkowitz, Marketing Strategist with Allianz Worldwide Partners, and our Director of Membership – Volunteers.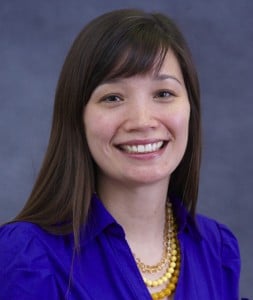 "During the past year, Aylin made sure that everyone who wanted to volunteer with the chapter felt welcome and appreciated," said 2017-2018 AMA Richmond President, Charleen McManus.
"She created job descriptions and match volunteers with open positions. Because of her efforts, the chapter is able to do more for you with more hands on deck. Coordinating, creating, and managing these processes and keeping everyone connected has been a heroic task, and we are so grateful to you Aylin. Thank you for your service to the chapter and may your example light the way for us all."
The award was presented to Berkowitz during the AMA's recent June Signature Speaker Series luncheon, featuring Samantha Stone, author of Unleash Possible: A Marketing Playbook that Drives Sales, who spoke on authenticity in Artificial Intelligence.
The Volunteer of the Month and Volunteer of the Year Awards are sponsored by Comcast Spotlight.