*This event will be a webinar. Register on Eventbrite and webinar details will be sent to registrants 24 hours ahead of the event.
Context Now: The Playbook for Marketing in Turbulent Times
Join Harvard Business Author, Mathew Sweezey, as he dives into the marketing strategies for turbulent times. From his vantage point of looking at 16,000 global businesses, Sweezey will cover what to do when the unforeseen happens, how best-in-class companies are communicating in the context of the time, and what should we be doing now to plan for recovery.
Come prepared to learn:
– New Consumer Expectations
– How to meet your audience in the context of the moment
– How to plan for a 2X faster recovery
Meet the Speaker: Mathew Sweezey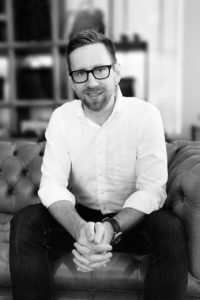 Mathew Sweezey is the Director of Market Strategy for Salesforce, and author of The Context Marketing Revolution (HBR 2020). He is regarded as one of the leading minds on the future of marketing and his visionary insights into consumer behavior, technology, and new business strategies have changed the way startups, Fortune 500, and nonprofit organizations alike find customers, break through, and build modern brands. In addition to his work with brands, Mathew is the host of the award-winning podcast The Electronic Propaganda Society and an accomplished writer, having written for The Economist, Forbes, HBR The Observer, and Ad Age.