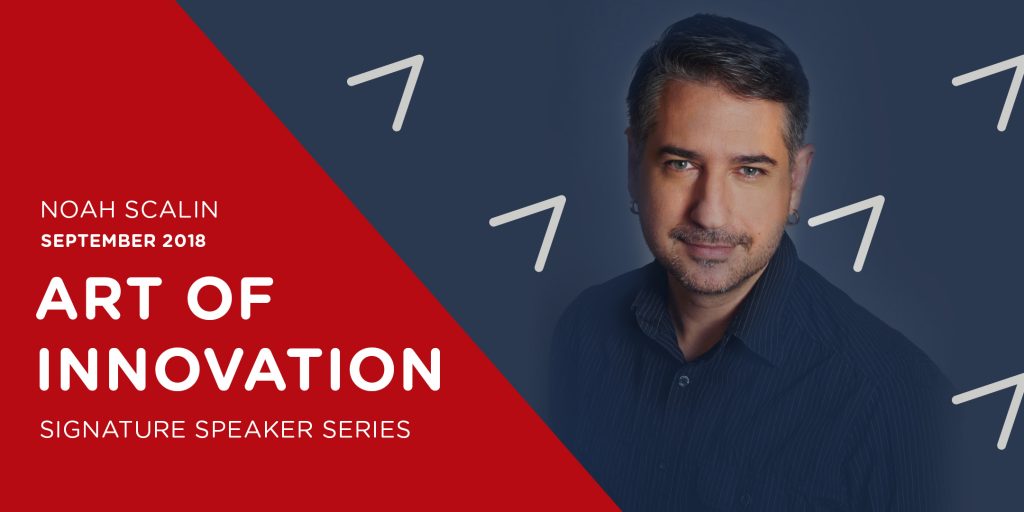 ART OF INNOVATION​ introduces The Big Seven keys to generating creative energy that anyone can employ. Through an engaging presentation of his jaw-dropping artwork, Noah Scalin pulls back the curtain and shares the processes and practices that he developed to generate momentum and consistently bring new, unique approaches to his work. He explains how anyone can grow their creative muscles through simple practices that will help you become a better creative problem solver at work and in life. This highly-motivational keynote provides practical tools for getting unstuck anytime, any place. To close the talk the entire audience is given a hand-on experience that allows everyone to immediately try this out for themselves.
About Noah Scalin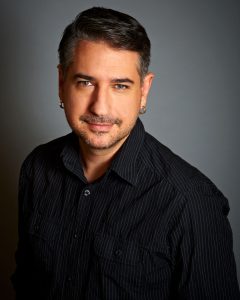 Noah Scalin is the first artist-in-residence at the Virginia Commonwealth University School of Business. He is an internationally recognized artist, author of 6 books and sought after speaker on creativity. He is creator of the Webby Award winning project Skull-A-Day and the collaborative art project League of Space Pirates. His fine art has been exhibited in museums and galleries internationally, including the Virginia Museum of Fine Arts, Museum of Surgical Sciences in Chicago, Mütter Museum in Philadelphia and Krause Gallery in NYC.
His work has been featured in dozens of publications including Fast Company, Hi-Fructose, Juxtapoz, USA Today, The Telegraph, and the New York Times. He a featured presenter at conferences around the world including SXSW Interactive, Create Good, Creative Commons Qatar, HOW Design, Etsy Success Symposium, Creative York, Central Coast Creative Economy, Virginia Arts Education Association, Virginia Bankers Association, Virginia SHRM, Virginia State Corporation Commission, American Public Gardens Association, Association of Public and Land Grant Universities and numerous private engagements. In 2017, he was invited to speak alongside Randy I. Cohen of Americans For The Arts at the launch of AEP5 non profit arts and culture economic impact study in Richmond, VA. He is a founder of Another Limited Rebellion a consulting partnership with his sister Mica Scalin.
About Another Limited Rebellion
Creativity is the essential 21st century skill. In fact, the World Economic Forum has named it one of the top three skills required for success in the future of all industries. But creativity can also be messy, indirect, and unpredictable so we understand why it is hard to imagine it in the context of your day-to-day business operations. That's why we provide a strategic approach to developing the creative capabilities that your business needs to thrive. Our keynotes, workshops, professional training, artist residencies, and community engagement programs will help you cultivate it and measure its impact. This is not about coming up with one big idea. It's about creating a renewable source you can return to again and again, whenever you need it.