***This will be a virtual webinar event***
Marketing & Sales- Creating A True Strategic Partnership
The commercial functions – marketing and sales – should have a dynamic, aligned relationship towards the common goals of sales and growth. But alas, this is more often not the case due to silos, egos, misalignment of KPIs, lack of planning, and a host of other internal and personnel issues. But it doesn't have to be this way.
In this session, you will learn:
How a healthy dose of tension between sales and marketing functions can be an asset
Methods and approaches to strengthen marketing's role as a true strategic partner to the sales function
How to deliver greater value to your sales colleagues, customers, and your organization
Join Dr. Joel Mier of the University of Richmond and prior marketing leader at Netflix, Adobe, Genworth, and Contactually, as he shares how marketing can overcome organizational and personality challenges and evolve into the valued strategic partner that the function should rightfully hold.
Meet Your Presenter: Dr. Joel Mier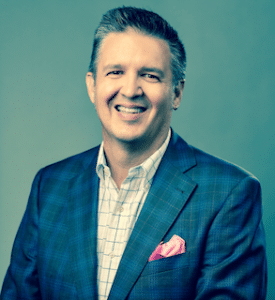 Joel Mier received his Doctorate in Business Administration from Georgia State University in 2016. His primary teaching responsibilities at the University of Richmond include teaching the Principles of Marketing and Strategic Marketing courses. Previously, Joel had taught a variety of marketing courses at the School of Business at Virginia Commonwealth University.
Joel has a rich practitioner background in marketing, spanning a wide variety of industries and company life stages. Most recently, he was the Vice President of Marketing of Contactually, a SaaS-based relationship marketing software firm in Washington, D.C. Prior, he was Vice President of Marketing at Genworth, a Fortune 500 global financial services company in Richmond, VA. Joel spent his early career in Silicon Valley at such firms as Gartner (Senior Market Analyst), Adobe (Senior Business Analyst), and Netflix (Director of Marketing).
Sponsored By: University of Richmond