Content Marketing the Open Source Way: Concrete Lessons from Red Hat's Community-Building
How Red Hat built a community that averages 800,000 monthly page views
Marketers today need to do more with less in an increasingly cluttered marketing landscape.
How can you energize people who already like your product or the things your organization does?
Have you ever wanted to build a community of rabid fans?
Or what about a thought-leadership platform for your company?
Over the past six years, Jason Hibbets has been the community manager behind Opensource.com, an online publication focused on highlighting the use of open source methodologies in areas outside of technology. He'll provide a case study of the content marketing and community building effort for the Opensource.com publication, a project sponsored by Red Hat. You'll go behind the scenes and see the nuts-and-bolts, the tools, the metrics, and the strategy that's helped this project grow to over 800,000 page views a month.
About Jason Hibbets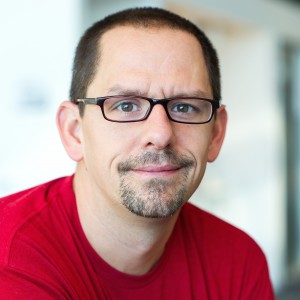 Jason Hibbets is a senior community evangelist in Corporate Marketing at Red Hat where he is a community manager for Opensource.com. He has been with Red Hat since 2003 and is the author of The foundation for an open source city. Prior roles include senior marketing specialist, project manager, Red Hat Knowledgebase maintainer, and support engineer. Follow him on Twitter: @jhibbets.
Red Hat is the world's leading provider of open source software solutions, using a community-powered approach to reliable and high-performing cloud, Linux, middleware, storage and virtualization technologies. Red Hat also offers award-winning support, training, and consulting services. As a connective hub in a global network of enterprises, partners, and open source communities, Red Hat helps create relevant, innovative technologies that liberate resources for growth and prepare customers for the future of IT. Learn more at http://www.redhat.com.