Measuring the High Consideration Consumer
Is there a better way to measure the digital behavior of consumers considering a complex or expensive purchase like travel and improve outcomes going forward?  Arrivalist, a leader in mobile location measurement, will share successful, proven measurement techniques through insightful, curated case studies from several North American destination marketing organizations and in-house research efforts.   Learn how DMO's and travel brands are utilizing mobile location data to increase marketing efficiency, gain powerful insights into visitor behavior and inform future strategic marketing decisions.
About Matt Clement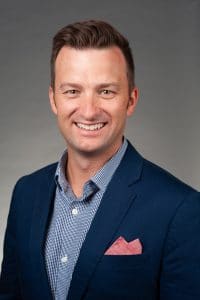 Matt Clement is a 10+ year veteran of the tourism and gaming industries specializing in digital media strategy, consumer research and destination development.  His work has been covered in several industry publications including AdAge, TNooz, and The Measurement Advisor and has had the honor of presenting thought leadership topics in digital media and marketing strategy at many travel industry events.  When not introducing the Arrivalist brand to prospective clients or working alongside a partner organization, he is usually found outside exploring this beautiful country with his family.