***We are actively monitoring the coronavirus and will provide an update if anything changes.***
Digital Marketing SIG
Meeting Topic:The Convergence of Traditional and Digital
We're changing things up this month and inviting a panel of experts from Lewis Media Partners to address specific questions and discuss how they're collaborating cross-channel and leveraging the convergence between traditional and digital.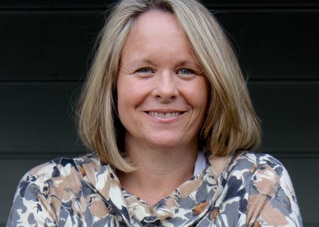 Meet Your Host: Jackie Niblock
Director, Digital, Lewis Media Partners
Jackie began her career in traditional media, moving to digital in 2004. A passionate advocate for integrated marketing, Jackie joined LMP in 2009 to launch the digital division, which has since grown to over $10 million annually. As a senior manager of digital marketing for Circuit City, she drove over $500 million in annual sales, leading work that won two IAC awards. She screened for the 2015 and 2016 IAB MIXX Awards, and has lectured on digital advertising metrics at Virginia Commonwealth University's Brandcenter. She is a graduate of Arizona State University.
Jackie lived all over the world as a kid and developed a deep love of soccer, the world's most popular sport. The "beautiful game," a sport of well-constructed strategies, teamwork, and real-time maneuvering, is not so different from what she does every day as Digital Director.
Modus operandi: Deploying her strategic mind and all-star team to help clients make their way across a noisy, chaotic field and achieve their goals.
About Digital Marketing SIGs:
The Digital Marketing SIG will unpack various trends, methods, and topics most relevant to all marketers. The focus of this SIG is to demystify digital, to demonstrate best practices, and provide information on what's available to marketers and brands via electronic media. Because no media lives in a silo, discussions may also address how digital media intersects traditional efforts. Past topics have included paid search, programmatic, display advertising, and the changing television landscape.
Lunch provided by Groovin' Gourmets