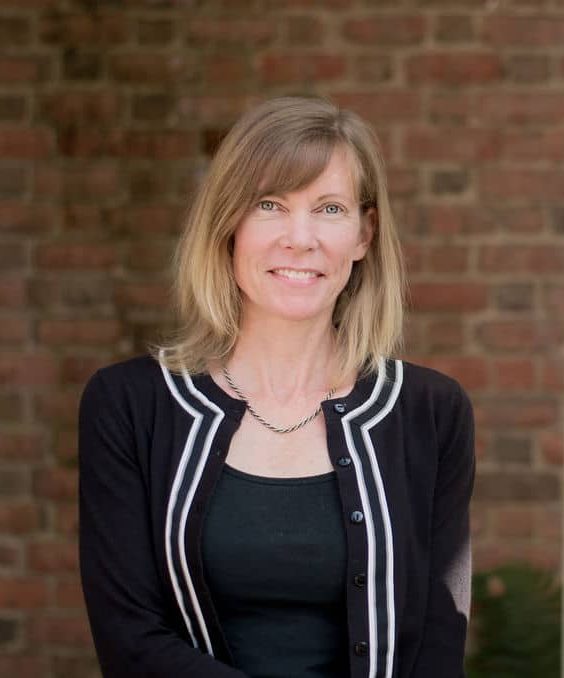 Director, Community Outreach, Collegiate Relations
Coleen Moore
Keiter CPAs
---
Coleen has been a member of the Keiter CPAs marketing team for over 15 years and has over 25 years of marketing and administrative experience. She specializes in internal and external communications that reflect brand voice as well as corporate values and mission. She enjoys collaborating with team members to create compelling proposal responses that showcase the unique features and benefits of working with the firm's audit, tax, and consulting practices. Prior to joining Keiter, Coleen served in administrative and marketing roles for not-for-profit organizations and professional service firms.
As a volunteer with AMA Richmond's collegiate scholarship program, she enjoys the opportunity to meet next gen marketing professionals and is inspired by their innovative ideas and career goals.
In her free time, she is always up for a bike ride, river paddle, and a good cup of coffee or two.
President

Amanda Creger

EY

President-Elect

Amy Baril

NDP

Immediate Past President

Boz Boschen

McKesson

Secretary

Jason Lee

Greater Richmond Partnership

Treasurer

Jennifer Murphy

Hortenstine and McCown

Vice President, Membership

Caitlin McNichol

Worksite Labs

Director, Membership, Groups

Todd Wilcox

Effectv

Director, Membership Engagement

Rendha Maharosa

ICF Next

Vice President, Programming

Amy Morgan

NDP Agency

Director, Programming, CMO Roundtable

Patty Sager

Williams Mullen

Vice President, Sponsorship

Antonia Hite

Old Dominion Electric Cooperative (ODEC)

Vice President, Communications (Co-chair)

Sarah Leffler

Savara Hospitality

Vice President, Communications (Co-chair)

Jason St. Peter

Think804

Director, Communications, Social Media

Caroline Bass

Plein Air

Director, Communications, Email

Ore Diyaolu

Director, Communications, Content

Alie McArdle

Ink & Influence

Director, Communications, Website

Shelby Thompson

Markel

Vice President, Community Outreach

Michael Foster

FABLE Branding + Advertising