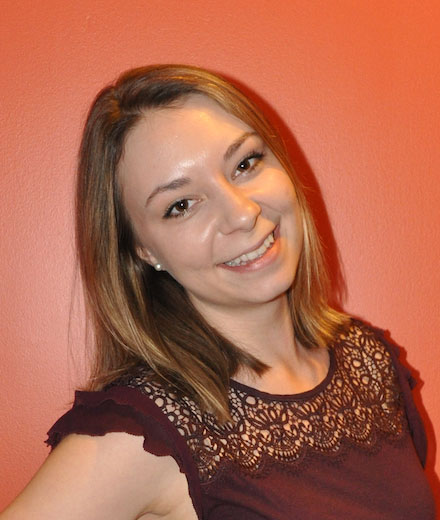 Director, Programming, Special Events
Antonia Hite
circle S studio
---
As an Account Manager at circle S studio, Antonia coordinates a team of designers and developers to delight clients with a plethora of creative work, from branding to websites to print collateral.
Antonia has served as Secretary of the Mid Atlantic Peruvian Horse Club, and is an active volunteer at the Richmond ASPCA.
Antonia is a "Double-Wahoo" with a master's degree in Marketing from the University of Virginia. Outside of work, you'll find her exploring Richmond's many trails, practicing yoga, or visiting her family's horse farm in Charlottesville.
President

Samantha Kramer

VCU Health

President-Elect

Boz Boschen

McKesson

Immediate Past President

Alex Mercer

Outdoor Living Brands

Secretary

Aylin Berkowitz

Capital One

Treasurer

Jennifer Murphy

Meadows Urquhart Acree & Cook

Vice President, Communications

Amanda Creger

Modo Modo

Vice President, Membership

Juliana Thomas

Spotts Fain PC

Vice President, Sponsorship

Caitlin McNichol

Dotted Line

Director, Mentorship

Amanda Colocho

The Hodges Partnership

Vice President, Programming

Kevin Wilson

Dominion Payroll

Director, Programming, CMO Roundtable

Patty Sager

Williams Mullen

Director, Programming, Education

Amy Baril

NDP/Neathawk360

Director, Programming, Logistics

Tim Miller

ASM Richmond

Director, Collegiate Relations

Cathy Ferris McPherson

Mary Baldwin University

Director, Communications, Email

Sarah Leffler

Savara Hospitality

Director, Communications, Social Media

Caroline Bass

CoStar Group

Director, Communications, PR & Social Media

Casey Prentice

The Hodges Partnership

Director, Communications, Website

Shelby Thompson

Markel

Director, Membership, Groups

Todd Wilcox

effectv

Director, Membership Engagement

Rendha Maharosa

Virginia Health Information

Director, Sponsorship

Jennifer Barbin