Meet our 2017 Scholarship Winners!
First Place Winner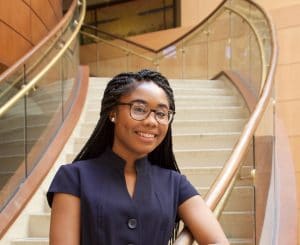 Asya Wilson
Marketing Major with a concentration in Product and Brand Management
Virginia Commonwealth University
Asya will graduate in December 2017 with her Bachelors in Marketing, and a concentration in Product & Brand Management. She recently spent her junior year studying Marketing in Dubai, United Arab Emirates and hopes to pursue International Marketing after spending some time in the agency world.
Second Place Winner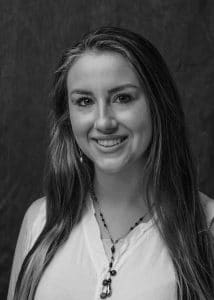 Linda Edling
Marketing Major with a concentration in Personal Sales
Virginia Commonwealth University
Linda has the privilege to study Marketing with a Concentration in Personal Sales at Virginia Commonwealth University under the guidance of knowledgeable and experienced professors that help pave the way for success. She plans to graduate in December of 2017 from the School of Business at VCU after completion of a summer semester abroad in Athens, Greece as a Consultant Intern. Linda said, "AMA has opened so many doors for me and I am honored to be chosen as a finalist for the Robert R. Barber Endowment Fund for Scholarship and Training Award. I value the relationships made through organizations like AMA and their ability to invest in the future of students like myself; thank you AMA!"
About the AMA Scholarship
In 2001, AMA-Richmond established the Robert R. Barber Endowment Fund for Scholarship and Training. The fund was conceptualized by and named for a highly respected marketing professional, Bob Barber, longtime CEO and co-owner of Barber Martin Advertising, and a former AMA-Richmond President. Since 2001, the fund has grown from $17,000 at its creation to just over $100,000 today, thanks to both corporate and individual contributions, as well as funds dedicated to the endowment from AMA-Richmond chapter events and initiatives.
Each year since 2011, the chapter has awarded competitive annual merit-based scholarships to regional students in the field of marketing. The scholarship program fulfills Bob Barber's original vision for AMA-Richmond to help the next generation of marketers grow to be successful contributors to our marketing community and the marketing profession as a whole. It is one of the many ways the chapter supports marketing students today.