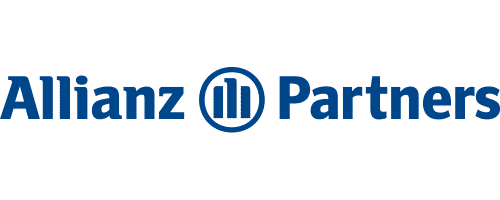 Silver Sponsor
Allianz Partners USA
As the global leader in consumer specialty insurance, specializing in travel, tuition, and assistance services, we're here to serve you better — anytime, anywhere.
As Allianz Partners, we protect more than 200 million customers around the globe every year and we're a part of the Allianz family of companies. Our North American headquarters in Richmond, Virginia is home to nearly 820 employees providing 24/7 assistance around the globe.
GLOBAL FOOTPRINT. Our team of 17,600 employees on five continents collectively speaks 70 languages. With a network of nearly 70,000 medical providers located around the world, we give your customers the confidence and peace of mind to travel anywhere.
BEST-IN-CLASS CUSTOMER SERVICE AND ASSISTANCE. Allianz provides assistance to nearly 1 million customers every year. We've been honored as the world's best Customer Service Department of the Year in financial services for the past three consecutive years by the Stevie Awards for Sales and Customer Service.
TRUSTED BY MILLIONS. Over 200 million people worldwide choose us every year to protect their travel plans, tuition payments, event ticket purchases and more.
Learn more at AllianzPartners.com
View Website