A new year with a clean slate is the perfect opportunity to refresh your perspective and set new goals. In this webinar, we'll explore key marketing trends based on primary research and real-world examples of how others are adopting their techniques and technology. Following the disruption of COVID-19 on all businesses, it will be more important than ever to understand how successful organizations are using digital marketing to achieve excellence and produce outsize results.
Mat Zucker and Omar Akhtar from Prophet will share the results from their annual State of Digital Marketing study, a global benchmark survey that records the latest trends, shifts, practices, and challenges in the world of digital marketing. You can bet there will be insights for agencies, brands, media sellers, independent consultants, and organizational experts.
Key findings include:
Top challenges currently faced by digital marketing marketers
COVID-19's impact on digital marketing investments
Maturity levels for key digital marketing capabilities
Top-performing mar-tech platforms
Trends in digital marketing spending, organization, and collaboration
Meet the Speakers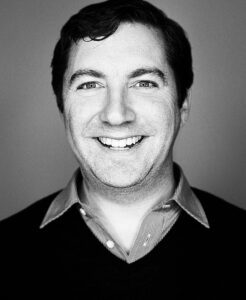 Mat Zucker, Partner, Prophet
Mat Zucker leads the firm's Marketing & Sales practice, which includes its communications and content strategy offerings. Mat is passionate about helping companies connect and engage customers through precise targeting, motivating content, and effective channel choices. A pioneer in digital and marketing for 25 years, Mat's creative leadership has been recognized as a juror for the Caples, Cannes Lions, and Effie Awards.
Mat is particularly involved in thinking through how digital content and experiences can enable the shift from communications to engagement required in a digital age. He writes regularly for Forbes.com and the Content Marketing Institute and is a co-author of Altimeter's Key Elements of Building a Unified Content Strategy and author of Bronze Seeks Silver: Lessons from a Creative Career in Marketing.
A graduate of Cornell University, Mat began his career as a copywriter and has held executive leadership positions at R/GA, Razorfish, and OgilvyOne New York. Mat hosts two podcasts, "Rising," covering marketing careers, and "Cidiot," about his move to the Hudson Valley.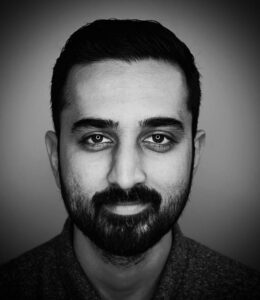 Omar Akhtar, Research Director, Prophet
Omar Akhtar is the research director and senior analyst at Altimeter, a Prophet Company, where he publishes research and advises companies on digital marketing innovation.
His research reports include industry benchmarks, maturity models, and guides for content strategy, digital marketing excellence, marketing technology, and data-driven personalization.
Omar has frequently served as a moderator and speaker in conferences and panel discussions on the above topics and has been quoted as a technology expert in leading publications, including National Public Radio, CNET, Forbes, Digiday, TechCrunch, and the San Francisco Chronicle.
About Prophet
Prophet is a consultancy that helps clients find uncommon growth through marketing, brand, experience, innovation, and organization & culture capabilities. We operate differently than other consultancies, blending insight, strategy, and creativity with an optimistic yet pragmatic approach.
We have partnered with some of the world's most successful companies, including Electrolux, T-Mobile, UBS, Gatorade, and GE. With twelve global offices and more than 450 experts in marketing, innovation, digital, and design, we are able to bring together the right people with the right experience to solve our clients' business challenges.