This event will be a webinar. Please register on Eventbrite and then webinar details will be sent to registrants 24 hours before the event. 
Teach Me How To Reach Consumers Across the OTT and Digital Video Spectrum
Reaching consumers where they are and when they are receptive has always been a critical objective for marketers. First, we had broadcast and cable, and now we have seen an explosion of streaming content choices available at a single click. This is the role of OTT – to reach consumers who have expanded their content choices through streaming, and in some cases, moved exclusively to steaming as cord-cutters. 
In this session, we will discuss what OTT and streaming digital video is, how it is changing. We'll look at where brands big and small should be jumping in or maybe giving it a pass. We'll touch on challenges, realities, and how companies can be successful in this evolving medium. And if you're ready, how you can get started.
About the Speaker: Shade Wilson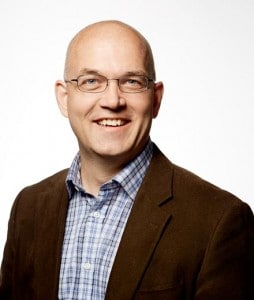 Shade Wilson is the Director of Digital Strategy for Elevation Advertising where he leads the agency's initiatives for digital platform development, performance marketing, analytics, and attribution practices. Shade is a digital marketing leader with extensive experience helping companies deliver success in omnichannel technology-driven environments. This includes building marketing strategies that integrate online and offline channels and do it in a way to achieve results beyond just the click. 
Shade is a sought after "SME" and is often sought out for his expertise as a contributor in industry publications, speaking events and always, as a coach and a mentor.