Your digital marketing campaigns are driving traffic to your website, but are they actually generating sales? Learn how to measure your campaigns and website performance using website analytics, landing page testing, and phone call tracking. We'll uncover the most common holes in your conversion funnel and patch them up so that you can quit worrying about your online weak spots and start thinking about what to do with all that extra revenue.
About Andrew Miller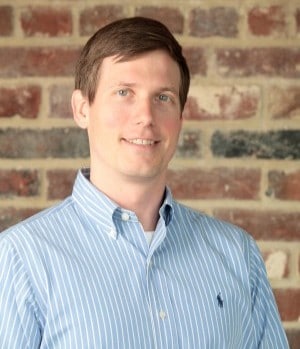 Like you, Andrew lives, breathes, and tweets digital marketing. Is it the intrigue and danger? Or is it just the expressions of awe on friends' faces when he tries (yet again) to explain what he does for a living?
Andrew has honed a pragmatic approach to SEO & PPC that emphasizes results, testing, and transparency for clients in the lead generation and e-commerce industries.
As a Co-Founder of Workshop Digital, formerly Your Search Advisor, Andrew oversees strategic development, process improvement, and training. When he is not wrangling KPIs, Andrew can be found tending to his backyard chickens or exploring the great outdoors.