Teach Me How: Using Google Data Studio to Inspire Smarter Marketing Decisions
Having data is a start.
Being able to access it is a step forward.
Understanding it and leveraging it to make more profitable marketing decisions is yet another.
Data visualization helps organizations better understand, analyze and communicate data learnings. Google offers a free tool – Google Data Studio – that allows users to connect data from multiple sources and create customized interactive dashboards that make data more actionable.
During this Teach Me How, Spinnaker Consulting Group's Marketing Analytics team will:
Provide an overview of the product.
Build out a dashboard and share different reporting scenarios to help marketers leverage data to inform strategy and communicate results to clients and corporate leadership.
Host a Q&A with Dotted Line to share best practices in marketing analytics and campaign reporting.
This event is co-presented by Dotted Line, and the agency's analytics partner, Spinnaker Consulting Group. Breakfast will be provided.
Meet Your Speakers: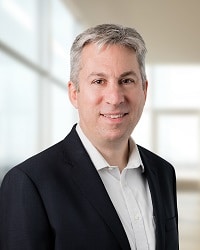 Ben Abbott, Consultant, Marketing Analytics, Spinnaker Consulting Group
Ben is a Consultant with Spinnaker Consulting Group. He helps clients make better use of data, rigorously exploring all available information and then focusing on what is most important to drive better results. In his 20+ year career, Ben has held analytics roles at a variety of companies across industries, including over 10 years at Capital One. Prior to joining Spinnaker, Ben built and ran his own consulting practice that focused on helping companies better leverage their digital properties. Ben has an undergraduate degree from Harvard University where he studied Chemistry. He lives in Arlington, VA with his wife Christa and their three children.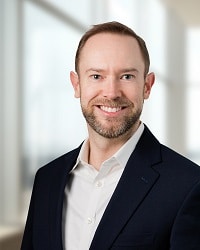 Brett Ludden, Principal, Data & Analytics, Spinnaker Consulting Group
Brett is a Principal with Spinnaker Consulting Group. He focuses on helping clients leverage analytics to enable better business decisions. During his 21 years in the financial services industry, Brett has worked across the spectrum: leading teams at one of the largest banks in the United States and playing a critical leadership role in a start-up organization. Brett has an undergraduate degree from the University of Virginia where he studied Mechanical Engineering. He lives in Hume, Virginia with his wife Hayley and their two spoiled dogs.

Caitlin McNichol, Senior Account Management, Dotted Line
Caitlin is a Senior Account Manager with Dotted Line. She manages a portfolio of clients and is responsible for building strong client relationships, developing marketing strategies, and coordinating with teams to deliver solutions that meet clients' needs. Prior to Dotted Line, Caitlin worked in production with various roles at Discovery Communications. Caitlin has an undergraduate degree from James Madison University where she studied video editing. She lives in Richmond, VA with her husband, Pat and their two dogs.