You might wonder whether the "feel-good" principles of servant leadership hold up in high-pressure, performance-driven sales and marketing organizations. Not only do they hold up, the attributes of servant leaders are more relevant than ever for marketers who are leading teams or navigating their career path through rapid change. In this 1.5 hour workshop, we'll explore the hidden but powerful, research-proven impact of servant leadership and how it can position marketers and sales professionals for success.
In this interactive workshop, attendees will take away:
What is servant leadership and how it is relevant at all stages in your career?
Do you have the traits of a servant leader? How can you grow the characteristics you'll need.
Which attributes are most valid for sales and marketing professions.
How to build a high-performing marketing team applying the principles of servant leadership.
Strategies for operating in an organization that hasn't embraced servant leadership principles.
Parking: There are 10 guest spots in the parking lot across from Fahrenheit. There is also on-street parking, or you may park in the Tazza parking lot.
About Karen Albritton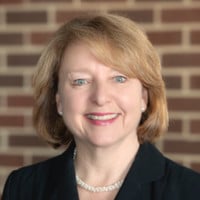 Karen is an adviser to senior executives and boards of mid-market companies, counseling them on management and growth strategies. She's a member of the Carolinas Practice of Newport LLC.
Prior to joining Newport LLC, Karen spent over 20 years in executive leadership roles with communications agencies such as Ketchum, Capstrat and McKinney. in a decade as Capstrat President and then CEO, she helped grow the agency into an award-winning market leader with a strong, client-focused culture. Among her accomplishments at Capstrat are a number of innovations: launching analytics and social media services, building a national healthcare practice and revamping the firm's digital offerings.
Karen is a marketing industry advocate, serving on the board of directors for the American Marketing Association. She's a past president of the AMA Triangle as well as the AMA Professional Chapters Council and in 2018 was named AMA Volunteer of the Year. She shares her passion for leadership as a speaker at industry conferences such as the Internet Summit, the Association for Corporate Growth, AMA Leadership Summit, Women's Leadership Conference, National Association for Corporate Directors and the PRSA Counselors Academy Annual Conference. She also speaks to corporate audiences for companies like Credit Suisse, Siemens, Vanderbilt Health and Cotton, Incorporated.
She serves on the board of directors for the Medical Foundation of North Carolina, the UNC Children's Hospital, NACD-RTP, International Women's Forum – Carolinas, as well as the board of advisers for Elon University's School of Communications and the School of Media and Journalism at her alma mater, the University of North Carolina at Chapel Hill, where she earned her B.A. degree.
About Mihali Stavlas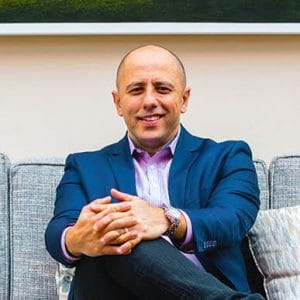 Mihali Stavlas is the founder and CEO of Mellōnaid, an analytical and creative-driven agency in Raleigh, North Carolina. For the past 12 years at Mellōnaid, Stavlas has helped clients capture and recreate their brand story, build brand experience and online platforms by encompassing the full spectrum of all its touch points: identity, collateral materials, advertising, marketing, user experience and interactive media. Stavlas overseas all
strategy and brand experience efforts that help clients convert prospects into advocates.
In addition to overseeing Mellōnaid, Stavlas currently serves as President-Elect for AMA's Professional Chapter Council, has previously served as President of the AMA Triangle, an advisor to North Carolina Center for Nonprofits and an advisor to AIGA Raleigh (American Institute of Graphic Arts). In addition, Stavlas has hosted a radio talk show out of California called This Week in Marketing and is a national speaker on the topics of marketing, design and leadership.
Stavlas graduated from one of the nation's top design schools, Virginia Commonwealth University, with a Bachelor of Communication Arts. Stavlas has been recognized by the marketing community as the 2015-2016 Triangle AMA Volunteer of the Year and a recent recipient of Triangle Business Journal's 40 Under 40 Award in 2017.