Google Analytics 4 Is Coming: Prepare Now to Win Later
If you're a data-driven marketer trying to navigate a privacy-centric future, then you'll need to understand and prepare for the latest version of Google Analytics that redefines how marketers can collect, analyze, and report on user data. Andrew will share the latest developments in Google's newest platform, what it means for marketers, and how to prepare your business to win the analytics opportunities of the future.
Meet Your Speaker: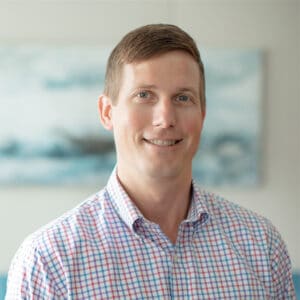 Andrew Miller
Andrew co-founded Workshop Digital in 2015 and serves as the Director of Client Services. He oversees our client relationships and ensures our SEO and PPC teams have everything they need to provide amazing results. After growing up in the suburbs of Atlanta during the 1980s, he decided it was time for a change of scenery and moved north to attend The University of Richmond. Armed with dual degrees in Computer Science and Spanish, it made perfect sense to seek another course change and begin a career in advertising and marketing at The Martin Agency and later, CarMax, before venturing out on his own in 2007. Andrew collects hobbies and devotes his time to his family, training for triathlons, and trying to grow vegetables in an expanding backyard garden.
About Workshop Digital
Workshop Digital is a digital marketing agency located in Richmond, Virginia. We help exceptional businesses grow through results-driven digital marketing. Our search engine optimization (SEO), pay per click advertising (PPC), and conversion rate optimization (CRO) services help brands get found online.
As our name implies, we take a customized approach to digital marketing. Rather than crank out automated results, we take the time to personalize strategies around your needs. While technology informs our work, we're driven by real relationships and transparent communication.