What if every client respected your advice and happily paid on time? Agency consultant Karl Sakas (@KarlSakas) from Sakas & Company will share how you can get the best results from your clients.
Karl has worked with hundreds of clients over the past 19 years. He's worked at agencies, in-house, and as a freelancer. His clients have included small businesses, large corporations, non-profits, and even an Olympic athlete.
His engaging breakfast keynote will include Q&A time to answer your questions about how to get what you want from your clients. Thanks to AMA-Richmond, you'll head to the office with plenty of concrete ideas to make your job easier immediately!
About Karl Sakas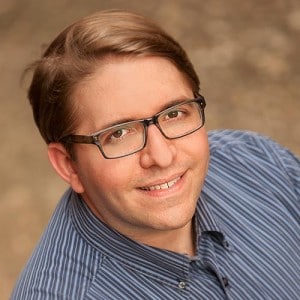 Karl Sakas helps digital marketing agencies grow without the usual growing pains. He founded and runs an online community with 900+ agencies in 48 countries. As president of global consulting firm Sakas & Company, Karl advises agencies worldwide about strategy, operations, and leadership.
Karl is the author of The In-Demand Marketing Agency and has written 125+ articles on agency management. He speaks 25 times a year at industry associations and conferences like INBOUND and the Digital PM Summit. When he's not helping clients, Karl serves as President-Elect of Triangle AMA volunteers as a bartender on a 1930s railroad car.
Get a free copy of his popular eBook Don't Just Make the Logo Bigger: Taking Clients from Painful to Profitable when you sign up for his email newsletter.
Event Sponsored By: Inbound Central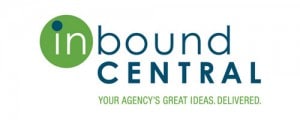 At Inbound Central, we are all about specializing, and our specialty is inbound marketing—you know, like custom content, SEO, lead generation, social media. We work directly with other agencies to deliver this expertise to both your clients and your company (because let's face it, even agencies need their own marketing help). So. You can do it all yourself orrrrrrr you can outsource your inbound projects to us, and free up your time to focus on the things you actually like to do. Our agile team of writers, designers, and tech wizards are passionate and reliable—we call ourselves "execution resources"—and we're committed to creating a seamless inbound strategy as if you'd done it yourself.
Event Hosted By: Epiphany Rx

Epiphany Rx is a full-service marketing agency that aims to improve the growth of independent healthcare organizations by providing practices with remarkable content for their target audiences. The healthcare marketing experts at Epiphany Rx work with their clients to delight and engage their patient base, creating healthcare brands that patients love.