About this Event:
Designing and Developing a Website with Accessibility in Mind
One aspect of the user experience that is essential to the success of today's websites is accessibility. Designers and developers are creating sites that are visually compelling, technically innovating and – in many cases ADA compliant. In this interactive workshop, we'll explore the issues for consideration when it comes to website accessibility, including:
What is ADA compliance and why should we care? 

How to assess your current site's level of compliance and establish goals for compliance. 

Design tips and strategies to maximize ADA compliance. 

Development tips and strategies to maximize ADA compliance. 

What's next? Ongoing monitoring and updates to ensure ADA compliance and how to stay on top of trends. 
Whether you are managing your own website, or you are working with a developer, this session will bring you up to speed on what it takes to work toward greater accessibility for your website visitors.  
Meet Your Speakers:
Susie Fife, President and CEO, Red Orange Studio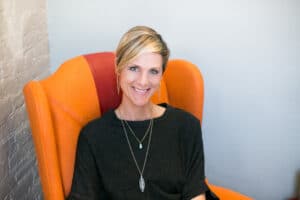 Fueled by a passion for great design, brand strategy, genuine relationships and business excellence, Susie Fife founded Red Orange Design, LLC in 2005 and has grown the company into a team of top-notch designers, illustrators, developers/programmers, copywriters, photographers and other creative professionals. Susie believes that every business deserves great design and she feels blessed to share her God-given talent to help others achieve their goals.
As a design professional, Susie enjoys the challenge of creating a visual solution to communicate a client's product, service, message or strategy. From corporate logos to websites, Susie puts her creative juices to work while keeping in mind her client's goals.
About Red Orange Studio:

Red Orange Studio is a collaborative marketing and creative agency that helps clients make a greater impact. The Red Orange team specializes in working with marketing teams and business owners who need a brand partner that can keep up with the pace of business and help them stand out in a crowded marketplace. Red Orange offers creative and compelling solutions in the areas of brand development, marketing strategy, graphic design, WordPress web development, video production, illustration, content creation, digital marketing, copywriting and more. Committed to making an impact on the community, Red Orange Studio founded the PIP Project in 2018, which provides pro-bono marketing and creative services to Virginia-based nonprofits and start-ups.