Meeting Topic: Tested Social Media Best Practices
With Matthew Kobach, Head of Social Media, New York Stock Exchange
"I spent a few years working on a PhD to examine how people use social media. Here's the one sentence summary of what I found: People treat social media interactions the same way they treat real-life interactions: Helpful people are valued whereas self-serving people are ignored."
Matthew Kobach (Twitter @mkobach)
"A marketing book, but it's just screenshots of @mkobach's Twitter feed."
Brad Michelson, US Senior Marketing Manager, eToro (Twitter @BradMichelson)
During this session we'll examine top tweets from the leading social media marketing guru on Twitter, Matthew Kobach. Come ready to join in discussion with your own challenges and best practices as we learn from this industry leader!
Key Takeaways:
Copywriting and content tips
How to delight your followers vs. ensure they ignore you
Real-life examples of brands who are killing it on social
Meet Matthew Kobach:
Matthew Kobach has more than 10 years of experience in the digital and social media landscape. Earning his MA in Communications, he became one of the first to ever pursue a PhD exploring the effects of social media. In 2015 he joined the New York Stock Exchange which has since transformed from a social media unknown into an industry leader, resulting in millions of social followers, recognition by media outlets as an example of how brands can effectively leverage social media. NYSE has also earned its place as the #2 Most Engaging Financial Industry Brand on Instagram.
About Social Media SIG:
The definition of social media, according to Merriam-Webster, is, "forms of electronic communication (such as websites for social networking and microblogging) through which users create online communities to share information, ideas, personal messages, and other content (such as videos)." Brands that have proven success marketing on social media are creating their own loyal communities by being human, relatable and engaging with customers in ways that make sense for each platform.
In the Social Media SIG, we'll break down what it means to be "human" on social and explore practical ways to achieve similar results for our own businesses. From content and copywriting tips, to audience research and targeting, to critical differences in platforms, we'll share and learn from each other. Happy customers' word-of-mouth is one of the most effective (and least expensive) ways to drive revenue. Let's figure out how to harness that power!
Hint: Live social sharing will be involved. Get ready to have fun, as social media should be!
Meet your host
Elizabeth Keene, award-winning pet humor blogger and social media marketing consultant/coach at CardiCreative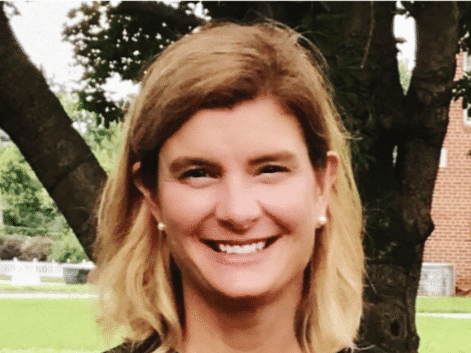 As the founder of award-winning, pet-centric humor blog, Chronicles of Cardigan, and its nearly 50k social media following, Elizabeth has a knack for combining engaging writing and social media to build thriving community. Along the way, through involvement with the pet influencer space, she discovered a passion for sharing her expertise with others, authoring online teaching modules, managing influencer marketing campaigns and leading educational sessions at a major pet industry conference, among other things. She offers social media consulting and coaching services through her business, CardiCreative.
Lunch provided by Groovin' Gourmets