Meeting Topic: Social Media Algorithms in 2019
Elizabeth has invited Megan Bagli, Social Media Manager, Elevation Advertising, to lead the discussion and share her expertise on algorithms!
Whether scrolling through your social feeds, shopping online, conducting research, or contemplating a 'suggested product' email from your favorite retailer, we are culled, categorized, framed and guided by algorithms.
Algorithms and their deep, nuanced calculations of seemingly disparate data, influence the content we see, our perceptions towards it, and the actions we take as a result. For this Social Media SIG, we will explore the social media algorithms that interpret the content we publish and therein help direct the content strategies we enact on each of the platforms, specifically: Facebook, Instagram, LinkedIn, Twitter, and Pinterest.
Social media is a bespoke medium: Properly tailored content leverages not only the message, but the platforms and the algorithm patterns associated with each one. In learning what we can about some of the unique algorithmic attributes, we're able to make more informed content decisions–ensuring our work creates the greatest impact possible, and ensuring for our clients that the time and effort allocated to these platforms provide the greatest return.
Key Takeaways:
Deeper knowledge of statistical platform information, third-party research and insights into Facebook and Instagram algorithms.
Specific content tactics and strategies to implement on Facebook Feed, Facebook Stories, Instagram Feed, and Instagram Stories.
About Social Media SIG:
The definition of social media, according to Merriam-Webster, is, "forms of electronic communication (such as websites for social networking and microblogging) through which users create online communities to share information, ideas, personal messages, and other content (such as videos)." Brands that have proven success marketing on social media are creating their own loyal communities by being human, relatable and engaging with customers in ways that make sense for each platform.
In the Social Media SIG, we'll break down what it means to be "human" on social and explore practical ways to achieve similar results for our own businesses. From content and copywriting tips, to audience research and targeting, to critical differences in platforms, we'll share and learn from each other. Happy customers' word-of-mouth is one of the most effective (and least expensive) ways to drive revenue. Let's figure out how to harness that power!
Hint: Live social sharing will be involved. Get ready to have fun, as social media should be!
Meet your host
Elizabeth Keene, award-winning pet humor blogger and social media marketing consultant/coach at CardiCreative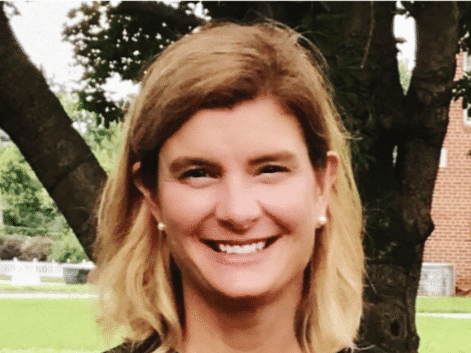 As the founder of award-winning, pet-centric humor blog, Chronicles of Cardigan, and its nearly 50k social media following, Elizabeth has a knack for combining engaging writing and social media to build thriving community. Along the way, through involvement with the pet influencer space, she discovered a passion for sharing her expertise with others, authoring online teaching modules, managing influencer marketing campaigns and leading educational sessions at a major pet industry conference, among other things. She offers social media consulting and coaching services through her business, CardiCreative.
Lunch provided by Groovin' Gourmets