2020 marks the 50th anniversary of Earth Day. Since the first Earth Day in 1970, consumer awareness of environmental issues has increased significantly, and according to Nielsen, a monstrous 81% of global respondents feel strongly that companies should help improve the environment.
TemperPack is a company that was founded as a response to excess waste in packaging. Therefore, it's no surprise that when it comes to marketing, which can be a wasteful endeavor, TemperPack tackles it with the same shrewd approach.
In a business-to-business world, how do you market environmental sustainability and responsibility to corporate partners seeking growth? Is it a wasteful endeavor or can you drive the bottom line in an environmentally responsible way? What points of differentiation build into marketing that will be noticed in a crowded field, while avoiding greenwashing? Join AMA Richmond to hear TemperPack's talk, where they will share:
How sustainability itself can be wasteful
How we get the most out the resources we have
How we're using COVID to get smarter
Meet Your Speakers
Jed Dutton, Vice President, Marketing, TemperPack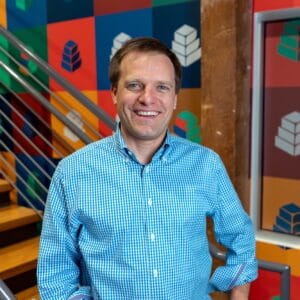 Jed has spent his career bringing marketing strategy and creative execution together to help brands grow.
As an account director at The Martin Agency, McCann, and MullenLowe, he led teams developing advertising for Walmart, Match.com, Midas, and Coca-Cola. At Westrock, he worked with designers and engineers to create new packaging for Kronenbourg, Stella Artois, Shocktop, and other global brands for AB-InBev.
Jed joined TemperPack last year and is excited to help build the company that is changing how America (and the world) keeps things cold.
Jed and his wife Kristen have a son Jack (6) and daughter Molly (3.5). They love to go to the pool, watch American Ninja Warrior, and watch other shows, too.
John Briney, Director of Marketing, TemperPack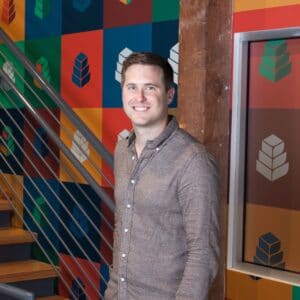 John sits somewhere between a strategist and a designer, applying both disciplines to his work. He graduated from the VCU Brandcenter in 2013 studying Creative Technology and worked at several advertising agencies in New York including Translation, MullenLowe Profero, and 360i.
He has helped develop national campaigns for the NBA, Kaiser Permanente, and DirecTV. In 2017, he moved back to RVA to join TemperPack as employee #12 and led the company through a massive rebranding effort.
In his free time, John is an avid marksman, dabbles in photography, and enjoys running with his dog, Olive. He and his wife Lacy are expecting their first child any day now.
About TemperPack
TemperPack® makes packaging that works for businesses, people, and the planet. The company was born out of a desire to reduce the amount of unsustainable packaging caused by the rise of e-commerce and perishable delivery. Incorporating environmental responsibility into product design, the company specializes in bringing the highest quality packaging solutions to scale. Operating an ISTA® certified Thermal Transport Lab and state-of-the-art production facilities in Richmond, VA and Las Vegas, NV, TemperPack is rapidly expanding its reach in the perishable food and life sciences industries.