Culture to the Core
Your company is driven by the culture you create. The culture you create is driven by the people. The people who show up, do the work, and find value in their lives – but many times, our people are showing up without much understanding of what we're really doing every day as a company.
In my decades as an entrepreneur and as a business coach, I've found the keys to how businesses survive any economic change, market cycle, and industry shift. And at the center of it all, you have to make sure you have a clear core purpose and core values for your team to follow – every day.
This talk will outline four steps to help you find the right people, build an amazing culture of accountability and engagement, and align your team to live your values every day. Your business will survive if your people thrive. Join me if you're ready to GiddyUp! and Make It Happen.
About Kris Kaplan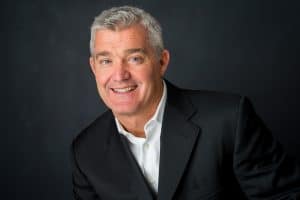 When organizations need to kick-start clarity, they call on Kris Kaplan for assistance. As the common everyday overachiever at K2, a company he founded which kick-starts clarity for organizations and their people to become better versions of themselves, Kris Kaplan is a firm believer that if you're not having fun at what you do, maybe you're doing it wrong.
After over 20 years of being an entrepreneur who built a company from zero to eight figures, Kris decided it was time to guide others. Following on the same principals that scaled his company, he starts with getting clarity around Purpose+Vision+Values. He helps you find a better way: "GiddyUp and Make it Happen, Create your tribe, Keep and Fuel the Passion".
Kris is now a coach to entrepreneurs, CEO's, and other high performing individuals, providing them with the tools to "Make it Happen". It is that methodology that inspired his book " GiddyUp" A Kick start guide to an awesome life. Kris brings energy, passion, knowledge, and determination to growth oriented, mid-market companies.
He brings over 20 years of business experience, a life-long passion for personal development and growth, plus the dedication to make things happen. At home, he is a husband to his wonderful wife since 1999, father of their two amazing kiddos and to keep healthy he is a 5x Ironman Finisher with a passion for exercise and healthy living.
Get ready to take a ton of notes and come up with fantastic ways to improve your life & business!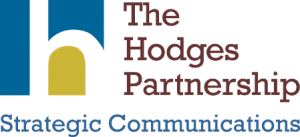 Sponsored by The Hodges Partnership