Storytelling: A Marketer's Secret Weapon
It's no secret; in marketing, whoever tells the best story wins. The problem? "Storytelling" has surpassed buzzword status and lost its meaning in the process. Everyday marketers are missing opportunities to connect with their customers because we simply don't know what a good story sounds like anymore.
In this engaging and immediately applicable presentation, professional speaker and storytelling consultant Kindra Hall will not only reveal why great storytelling is essential to great marketing; she will give specific strategies for finding stories (your own, or stories for the companies you represent), a three-step process for crafting the perfect story, and finally reveal ways marketers can use these stories to win over their customers without a fight. This presentation is complete with a brand case study that will reveal the biggest storytelling mistake marketers make and will transform the way you think about messaging forever.
Whether B2B, B2C, content marketing or making quantitative research come to life—storytelling will make your message irresistible and Kindra will teach you how.
About Kindra Hall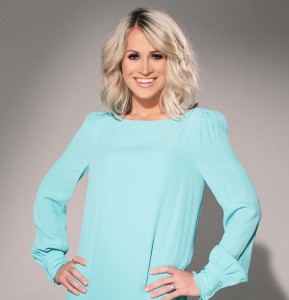 Kindra is an award-winning columnist, author, speaker, and strategic storytelling advisor. Her work has been seen in SUCCESS Magazine, Bob Proctor's Insight of the Day, and many other books and publications. Recognizing the need for carefully crafted, well-told stories in marketing, branding, leadership and business strategy, Kindra has blended her 20+ years of traditional story training with the modern demand for effective telling. She is the personal story coach and advisor to high-profile speakers, executives, non-profit organizations and entrepreneurs. She travels the country teaching others to use their personal stories to increase message influence and resonance, and subsequently increase revenue.