A Content Marketing Story
In this session, Chris will share the most important activities for developing a winning content strategy and the harsh realities that come along with it. It will include real world examples of growing a site's traffic by 100x while generating hundreds of new leads each month. Chris will provide both conceptual and practical examples every marketer can immediately apply to their content strategy.
About Chris Leone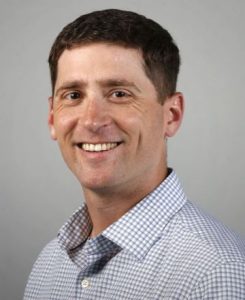 As President of WebStrategies Inc., Chris is responsible for leading all the day-to-day operations of the firm including digital marketing, web development, inbound marketing, and web analytics.
Chris is known for combining a disciplined analytics and process-oriented approach to digital marketing. His work has been featured on the Google Analytics and Hubspot blog. Chris is also a published author and speaks at industry events across the country.
Chris has built and managed hundreds of digital campaigns across a variety of different industry verticals and has led advanced, custom Google Analytics implementations for several high profile, high traffic websites.
Chris lives in Richmond with his wife, Mckinsey, and two daughters, Ella-Rose and Mia.
WebStrategies Inc. is a sales development and marketing consulting firm generating leads and sales for our clients'​ firms. CEOs, business owners and chief marketing personnel hire us to help their companies increase top line sales performance. This is accomplished by developing and executing customized online/digital marketing strategies, and converting sales leads to closed business through improved sales processes.
WebStrategies Inc. was founded in 2004 and is a member of the WSI worldwide network of digital marketing firms. During that time, we've worked with hundreds of companies to increase their sales and generate a good return on their marketing investments.
The firm is the only Google Certified Search and Analytics Partner Company in the state of VA, a designation earned and held by a select few firms worldwide

We have a new structure for Signature Speaker Series events! Learn more about it in this blog post