Crushing Social Media with Visual Marketing
Video is everywhere. Instagram is dominating. No matter where we look, brands are crushing their competition with visual marketing. How can you best execute these strategies where your target customers "hang out" online? Amy Schmittauer of Savvy Sexy Social, a video blog helping brands show off their amazing personality online, will share the state of social media marketing as it pertains to incorporating multimedia and key tips to get the best results.
About Amy Schmittauer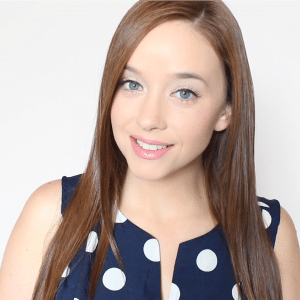 Amy Schmittauer is the host of Savvy Sexy Social, a YouTube show helping rising stars embrace their amazing personality and share it with the world. Leading the charge in video blogging for business, Amy has grown a community of advocates who've helped the site amass more than 2 million video views giving her a portfolio of work on YouTube of over 10 million videos. This has in turn grown her business as an internationally-acclaimed professional speaker of personal branding and online marketing, as well as her offerings of group marketing consulting and courses on SavvySexySocial.com.
An experienced creative, she has helped a number of industries learn how to embrace video content marketing to grow brand awareness including business events, marketing agencies, video production studios, magazine publications, real estate professionals, authors, speakers and many more.
She is a proud beagle mom, passionate traveler, and Columbus original. All of which consume her Instagram feed.