Public Relations: Evolved
Public relations in 2019 is so much more than getting quoted in the paper. PR done right allows you to control your message, target the right audience and drive awareness and business. Jon Newman will explain how you can take advantage of today's tools with the right combination of earned, owned and yes even paid media to share your organization's expertise and create growth.
About Jon Newman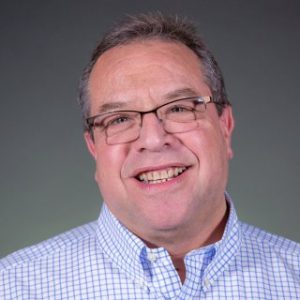 With more than 30 years of public relations experience. Jon has witnessed the evolution of the industry. He has counseled hundreds of clients ranging from Fortune 500 corporations to startups to non-profits helping them navigate their strategic messaging, survive crisis situations, and reach their business goals. He lives in Glen Allen with his wife and two kids. On fall weekends he can be found in Piscataway, New Jersey rooting for his Rutgers Scarlet Knights.
About The Hodges Partnership
PR, content and social media, your strategic story told. More people aware and considering. More leads captured with innovate content. Better story-driven social advertising. Increased traffic. Opinions influenced. Higher conversion. Growth. Hodges provides with a dedicated team of experts in public relations, media relations, content marketing, and social media.
With 15+ years of service to clients, you get a reputation. Clients will tell you we put people and relationships first.  Truly in it with them every day. People, relationships and living up to commitments. Personal dedication with a problem-solving mentality – and a focus on results. Which may be why Hodges is the most referred PR agency in Virginia.
So please ask around. Take a look at the work for yourself. You'll find a great reputation, a long track record of client successes and rate of client referral and retention that's exceptional. We love what we do. And we will bring it for you every day — expertise, experience and the can-do talent for making it happen… no matter what.