[VIRTUAL] AMA Signature Speaker Series – AMA Richmond
About this Event
We're All a Bit Mad Here: Managing Mental Health While Working in Our Industry
Note: 50% of ticket sales will be donated to the 3 Percent Movement, a non-profit association working to reach at least 50% female representation among creative directors in our industry. Learn more about the 3 Percent Movement's mission.
Unlike prior recessions that created joblessness among the manufacturing and construction sectors, the 2020 recession has been the opposite. Brought about by a health condition rather than a financial one, it has affected more jobs in sectors where women historically outnumber men.
"There is no single definite answer on the cause, but I think that issues such as the limited availability of early affordable childcare, lack of parental leave, et cetera, put up bigger barriers to women working in the U.S. compared to other countries," says Matthias Doepke, HSBC Research Professor in the Department of Economics at Northwestern University.
Even among women, there are disparities in how the pandemic has affected those with children and those without. A research paper published by the Federal Reserve Bank of Minneapolis captures just how the economic disruption of COVID-19 has hurt mothers disproportionately.
"In April 2020, the pandemic caused fathers and mothers to leave the labor force at relatively high rates – 3.4 and 2.9 percentage point declines, respectively, relative to November 2019," the authors noted. "However, their subsequent paths diverged sharply. While nearly all fathers returned to the labor force, mothers regained virtually none of their lost ground, remaining 2.8 percentage points below their November 2019 participation rate."
Even women who have retained their jobs know that they are paid, on average, less than men. An analysis of 2018 Census data by the Center for American Progress found that women earned 82 cents for every dollar earned by men. And when the data is analyzed by race, women of color have a larger gap. Black women earn 62 cents for every dollar a man earns, while Hispanic women fare even worse, earning 52 cents.
Join AMA Richmond as we welcome fellow marketer and mom, Laurel Stark Akman from Electronic Arts, as she explores how women in the industry are grappling with the societal and mental health impacts of the pandemic, and how to stay sane in a remote work environment while also managing a family.
If you find yourself playing the role of Chief Mom Officer or otherwise wearing the primary caregiver hat, please join us for an honest and open discussion on the evolving concerns of women in the advertising industry. Concrete takeaways to apply to your life and work:
1. The value of being true to yourself and authentic at work
2. Strategies for dealing with burnout when you never get a break
3. Why it's important to build a network of supportive peers
4. Avoiding over-commitment and making time for self-care
5. How to recognize when you might need to call in extra help
Facilitated By:
Laurel Stark Akman, Creative Director, The Sims at Electronic Arts (EA)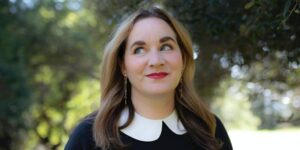 Laurel is a Creative Director who's dedicated to helping brave brands and passionate partners create the change they want to see in their business—and the world.
She's spent 15 years shaping brand and experience-focused creativity, building and leading underdog teams, and championing DEI and mental health initiatives. She's been named a Pitch 100 Superwoman and her work has been called "World Changing" by Fast Company, and "industry bettering" by Adweek. She currently leads creative marketing for The Sims at EA.
When Laurel is not building a more inclusive world through her gender equality boosting creative competition, Next Creative Leaders, and breaking the silence on mental health through Our Silent Partner, she's busy co-parenting her five-year-old, Ayla Rose (who is hands down the best thing her mother has made).
About Electronic Arts: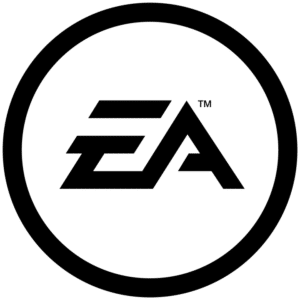 Electronic Arts Inc. is a global leader in digital interactive entertainment. EA develops and delivers games, content, and online services for Internet-connected consoles, mobile devices, and personal computers. EA has more than 450 million registered players around the world.
Kaleeta McDade, Global Executive Creative Director, Experience at Ogilvy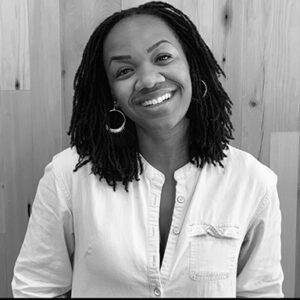 Creative leader passionate about delivering thoughtfully crafted programs and solutions that encourage positive change for companies around the globe.
About Ogilvy:

Ogilvy has been producing iconic, culture-changing marketing campaigns since the day its founder David Ogilvy opened up shop in 1948. Today, Ogilvy is an award-winning integrated creative network that makes brands matter for Fortune Global 500 companies as well as local businesses across 131 offices in 83 countries. The company creates experiences, design and communications that shape every aspect of a brand's needs through six core capabilities: Brand Strategy, Advertising, Customer Engagement and Commerce, PR and Influence, Digital Transformation, and Partnerships. Ogilvy is a WPP company.
Kat Michie, Associate Creative Director, Duncan Channon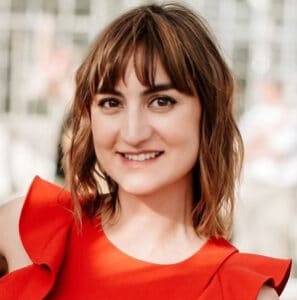 Kat is an Associate Creative Director at Duncan Channon, experienced at integrating digital, social, and traditional advertising into cohesive campaigns. She's currently working on campaigns for Covered California, SweeTARTs candy, and Tobacco Free California. Kat spent 14 years as an Art Director and Creative Director building and relaunching CPG and retail brands while working in ad agencies in Dallas and San Francisco. Kat is a single mother and coparent to a 5-year-old girl, Stella, and plays in the local San Francisco band, Giggle Party, in her free time.
About Duncan Channon: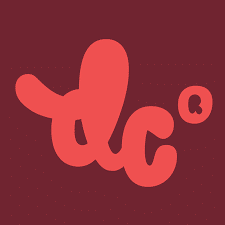 A four-time Ad Age Agency of the Year, we work with companies wanting more and better for their brand and business. Amid a sea of sameness, we help organizations unearth, unfurl, and unleash truly distinct positioning.