AUTHENTICITY IN THE AGE OF ARTIFICIAL INTELLIGENCE
Looking at the marketing technology landscape you might think marketing is all about the tools we use.  Data-driven marketing, machine learning, artificial intelligence, oh my! Is marketing now only a tech job?  
Marketing remains a delicate balance between art and science. And believe it or not, these technologies enable us to be MORE human in our marketing, not less.
In the session, you'll learn how to develop marketing that is MORE human as a result of modern marketing technology. We will dispel common myths that hold us back from embracing essential technology and learn how to think about AI as an authenticity tool.
About Samantha Stone: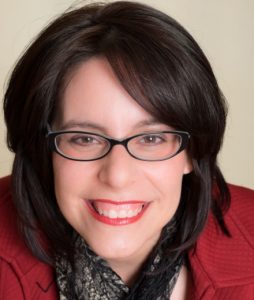 Samantha Stone, author of "Unleash Possible: A Marketing Playbook that Drives Sales", is a revenue catalyst who helps unleash the possible in organizations that have complex selling processes. She's a fast-growth, marketing junkie, researcher, speaker, consultant, and persona coach who has also managed to find time to raise four boys with her husband, David. Throughout her career, she has launched go-to-market initiatives and led marketing strategies for award-winning, high-growth companies including Netezza, SAP, Ascential Software, and Powersoft. In 2012, she founded The Marketing Advisory Network to help savvy business leaders unleash the possible within their enterprises.
Samantha frequently speaks at conferences including MarTECH, Content Marketing Conference, The Summit on Content Marketing, Aligned '17, CRM Evolution, & MarketingProfs B2B Forum, where she relays practical advice and inspiration. She's also been a high energy guest on growth oriented podcasts including B2B Growth, Building the Future, CRM Radio, Inside Analysis, Enterprise Marketer and the No Dogma Podcast.

The Marketing Advisory Network brings strategic planning and hands-on marketing expertise to unleash the possible in organizations that have complex selling processes. We specialize in high growth environments that need practical advice focused on business impact.  Our analytical expertise, combined with years of finely honed gut instinct, enables revenue growth, new opportunity identification, better customer experiences, improved efficiencies and stronger collaboration between marketing and sales functions.