Get Everyone Rocking Your Content
Does your marketing flirt? If it does, does the brand match? Instead of listing features and benefits, talk to them like they're human – becuase they are. Give them a feeling for who you are through your branding and marketing content.
This talk will motivate you to stop talking about marketing and start implementing. We'll find your branded voice, match you up with the best platforms, and get you started on a content marketing campaign.
It's up to YOU to rock your content! 
You'll walk away with:
Examples of great B2B & B2C marketing on any budget
Tips to ensure your brand is what you want
Inspiration to take everything up a notch
The motivation to get all you humans on board.
About Melanie Spring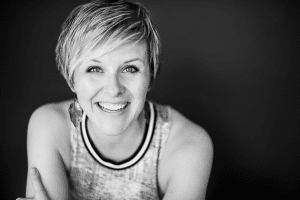 Everyone has a calling in life.
Melanie Spring was born to make Your Calling the thing that supports you. As Chief Inspiration Officer of Sisarina, DC's brand strategy agency, Melanie is an approachable badass. She reminds you that you're marketing humans. She shows you how to get them talking about you.
Melanie has entrepreneurship running through her veins, thanks to a big family of business owners. She started her first website company on dial-up while getting a marketing degree. Like many entrepreneurs, she soon found that the traditional 9-5 life of a working professional was lackluster. She now travels internationally giving workshops and speaking on business and personal branding.
Sick of the voices of big name brands dominating the business arena, she traveled the US on the Live Your Brand Tour collecting new stories from small businesses and organizations just like yours. She is now a Contributing Writer for Entrepreneur Magazine. She continues inspiring companies to "Take off your sunglasses, put on your big girl panties, and push you to think way bigger about your brand than anyone else could," says SVP of Marketing at a national luxury home builder.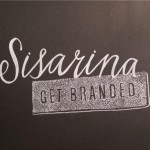 Sisarina is a brand strategy agency filled with quirky, skilled humans who know how to rock your brand. While we're putting together your strategy, we'll work with you on the words you'll use, the marketing you'll create, the goals you'll meet, and the clients you really want. We give you the branded content strategy, the marketing plan, and the social media efforts that will match where you want to go with your business. – See more at:http://sisarina.com