Honoring Black Voices in Advertising
Rumors of War, the monumental equestrian statue by Kehinde Wiley of a young modern African American man, joined the grounds of the Virginia Museum of Fine Arts at the end of 2019. The statue's appearance signaled a shift in Richmond's cultural landscape and stirred conversation about the role of race in society today.
Please join us as AMA Richmond honors Black History Month by hearing from a panel of experts including EAB, Tilt Creative, Padilla, and Brown and Browner Advertising, who represent a mix of advertising, public relations, and marketing leadership to discuss these topics and more, in what's sure to be a meaningful and wide-ranging conversation on race in the advertising industry.
Questions addressed will include:
What has changed in the world of marketing and advertising regarding race, in particular, the Black experience?
Marginalized groups continue mobilizing to have their truths heard, but has there been measurable impact in the halls of advertising?
Advertising depends on diverse viewpoints and unique personalities, but what are we doing to help support racial equity?
What is different about being Black in advertising today versus a decade ago?
What does the future hold, and what resources should be used now?
Meet Your Moderator & Panelists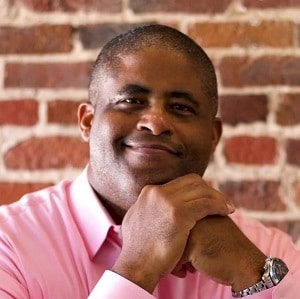 Ron Carey, Founder, Tilt Creative + Production
Ron has had a diverse career, spending time in consumer-packaged goods, pharmaceuticals, media and advertising. In Richmond, he has served in human resource leadership roles with Wyeth Consumer Healthcare, the Richmond Times-Dispatch and The Martin Agency.
In 2014, he became President of Studio Squared, a division of The Martin Agency, and in 2018 he founded Tilt Creative + Production, a marketing firm focused on creating and producing video and animated content in mass for some of the largest businesses in the world.
In addition to his professional responsibilities, Ron serves the community through his work with the Boys and Girls Club, Junior Achievement and Childsavers. He and his wife Meg are parents to three daughters.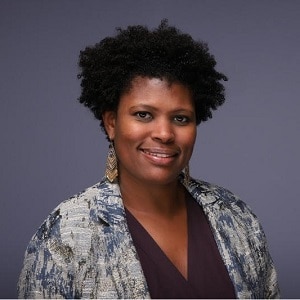 Savon Sampson, Sr. Strategic Leader, EAB
Savon Sampson is passionate about helping others. At EAB, she collaborates with partners to help them achieve their adult learner and graduate program enrollment goals and tackle institutional priorities. Savon specializes in developing unique marketing and recruitment strategies for institutional partners.
Outside of EAB, she serves as President of the Junior League of Richmond, as a member of the Hollins University Board of Trustees and as a member of the Henrico Education Foundation.
In her spare time, Savon enjoys baking, listening to audio books, CrossFit, traveling and spending time with her husband, Ernesto, and her two daughters, Alice and Erica.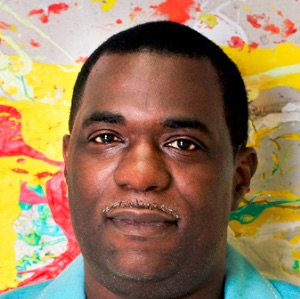 Derek Walker, Founder, Brown & Browner Advertising
Here's where I'm supposed to tell you how amazing I am. Dazzle you with my brilliance. Impress you with my professionalism. I'm supposed to shovel the schmaltz on pretty thick. Boy, are you going to be disappointed. I'm full of myself, just not that full of myself. I'm a fan of advertising, which is good since I've worked in advertising for nearly 30 years on a variety of clients and accounts. I create advertising designed to move people, to pique their interest and to educate them.
I'm an instigator.
I'm always starting something.
I ain't right in the head.

Jeff Wilson, VP Public Relations, Padilla
Jeff leads the Agency Marketing and Promotion (AMP) Team at Padilla, one of the leading mid-size public relations, branding and digital agencies in the country. His team is responsible for external communications, including media relations, social media, advertising, content development, sponsorships and other agency marketing initiatives for the company's six offices across the United States.
He also chairs Padilla company-wide Diversity + Inclusion Council and is a member of the PR Council's Diversity + Inclusion Committee, which is an association of public relations firms – of all sizes – across the country and the world.
Jeff earned a bachelor's degree in print journalism from the University of South Carolina and a master's degree in communication from the University of Georgia.
**Please note that this event will be held in the morning, from 8:00AM-9:30AM**
Guests and members are welcome, and discounts are available for bulk ticket purchases.