The New American Consumer: Trends That Will Shape 2021
2020 happened. A global pandemic not seen in 100 years. The biggest single-day stock decline in declines. The largest civil rights protests since the 1960s. Huge disruption to daily life for all. Now we're on the other side of it, wondering what it means for business moving forward. Join us to get the latest insights from GlobalWebIndex's research report on the life of the American consumer. Over the course of 2020, GWI compiled survey data that uncovers the fundamental ways the world shifted through the pandemic, and along with it, consumers' needs.
Successful brands need to identify consumer trends early, with all of the latest views and actions, and distill them into actionable insights. With everything that happened last year, it would be easy to get lost in the noise and miss the major insights. Let's step back and take time together to download what the right steps will be this year to meet your customers' evolving needs.
Major themes we'll review in how the average American life shifted last year, and how to apply these trends to your marketing efforts:
1. The health crisis
2. Daily life disruption
3. Media habits
4. Social justice and environmental sustainability
Meet the Speaker: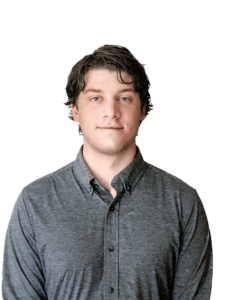 Doug Gorman, Global Web Index
Doug is a Trends Analyst at GWI. He is responsible for building reports, blogs, presentations, and infographics on consumer behaviors and digital insights, with a key focus on U.S. political and cultural trends.
doug.gorman@globalwebindex.com
Twitter: @globallwebindex
About Global Web Index

At GWI, we are a market research company, with technology at our core. We've delivered leading consumer insights to household-name businesses since 2009 through our syndicated data products. We conduct the world's largest study into the connected consumer across 46 countries.