Learn how Panera Bread leveraged "big data" from their MyPanera program and combined it with primary and secondary market research to develop a harmonized "single view of the customer."
Eric Paquette of Copernicus Marketing will describe how a segmentation framework was developed to guide overarching brand strategy, fully leverage the execution and tracking opportunities of MyPanera, drive customer acquisition and retention strategies, inform communications planning, and assist in real estate planning.
About Eric Paquette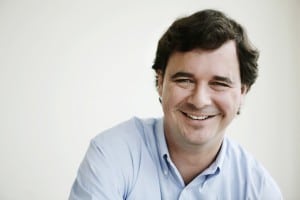 Eric Paquette is a Senior Vice President and the COO of Copernicus Marketing Consulting and Research.  Paquette is an expert on the development and use of market segmentation to drive the development of marketing strategy, programs and tactics.  Paquette has overseen the adoption of new data sources, tools and techniques to segment markets and build a single view of the customer.
Paquette has practiced marketing consulting for over 20 years. He has a bachelors in Mathematics from Middlebury College and a Masters in Operations Research and Statistics from Rensselaer Polytechnic Institute.
Copernicus is a data-driven marketing consulting firm in the business of building brands and transforming companies. We take our name from the 16th century scientist Nicolaus Copernicus who changed the world when he proved the Sun. When we opened our doors a few hundred years later, we took our revolutionary zeal from our namesake and made it our mission to change the way companies think about, practice, and evaluate marketing. Copernicus is part of the Dentsu Aegis Network.