About this Event
The Power of Passion Projects: A Panel Discussion
A whole year into the global COVID-19 pandemic and most Americans are familiar with the headlines around the PPP as the Paycheck Protection Program. But there's another more powerful PPP at work: Power of Passion Projects.
Passion is the energy that keeps us going, that keeps us filled with meaning, and happiness, and excitement, and anticipation of what's to come tomorrow from what we do today. Passion is a powerful force in accomplishing anything that you set your mind to, and in experiencing work and life to the fullest extent possible. Ask any entrepreneur why they got into their line of work and you'll hear a familiar refrain that they saw an opportunity that aligned to a personal passion and they had to do it. Despite all of the challenges of the past pandemic year and racial upheaval around the country, there have been some real successes in Richmond that bear discussion and highlighting. Join AMA Richmond as we welcome a panel of local entrepreneurial leaders to discuss how their personal passions have shaped and defined the trajectory of their careers, the work they have accomplished, and who they've done it with. The panelists will highlight personal lessons they've gained along the way and how to apply them to your own work. While applicable to anyone in advertising, marketing, or public relations, for this special panel of local leaders we want to especially welcome any guests that would like to join as they work to pursue passion projects in their own lives.
Takeaways will include:
How to learn to trust your gut
Make a plan, but stay flexible
Create space for creativity
How to build with intention
Why to give generously as you find success
Moderated By: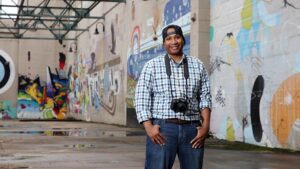 Marc Cheatham, The Cheats Movement
Marc is the founder of The Cheats Movement Blog. As a freelance writer and photographer, Marc has interviewed some of the most prominent figures in hip-hop culture, activism, business, and politics. Marc is a graduate of Virginia Commonwealth University with a degree in Social Work.
Meet Our Panelists: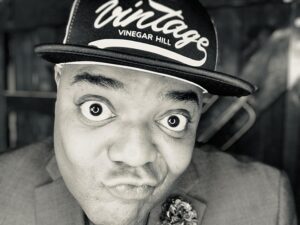 Dontrese Brown, Hidden in Plain Site
Dontrese is passionate about brand and the business of design, building empathetic narratives, and advancing racial equity through social justice instigation. Most recently, Dontrese co-launched Hidden in Plain Site: Richmond, a VR exploration of distinct, but overlooked sites around Richmond, VA that tell the story of the Black experience throughout Richmond's history. Dontrese is a member of the Leadership Metro Richmond 2020 Cohort, the Ujima Legacy Fund, and earned graphic design degrees from Georgetown College (B.F.A), Morehead State University (M.A.), and Savannah College of Arts & Design (M.F.A.).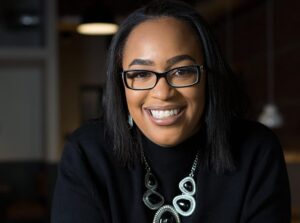 Rasheeda Creighton, The Jackson Ward Collective
Rasheeda is the co-founder of The Jackson Ward Collective, a business whose mission is to Learn, Grow, and Own in the Black Community. She also holds space for Black women seeking to destroy the Superwoman Syndrome in their lives to connect with each other through her online community for Black Women, Killing Superwoman. Rasheeda earned her Bachelor's in English from Spelman College and holds a Juris Doctor from the University of Michigan Law School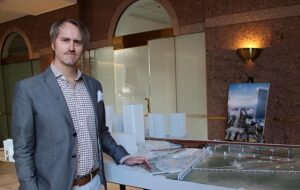 Ted Elmore, Richmond BridgePark
Ted practiced corporate finance law for 15 years, before following his love of creativity, design, nature, and community to drive the ambitious BridgePark project, an innovative public park plan that would create a dramatic new green space with breathtaking views of the James River and downtown Richmond. Ted graduated from the University of Virginia and the University of Virginia School of Law.