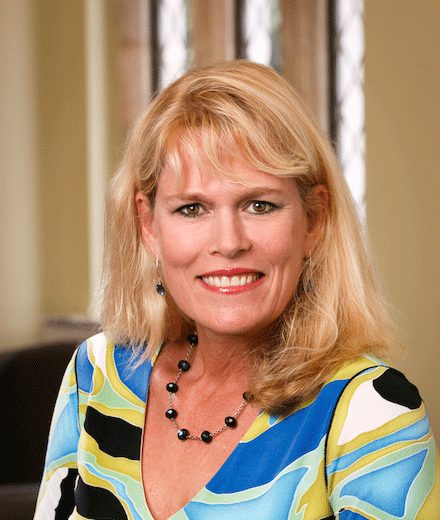 Director, Collegiate Relations
Shelley Burns
UR Robins School of Business
---
A strategic thought leader and advisor with expertise managing early stage career individuals, Shelley has spent her career in higher education. As the director of the Center for Professional Skills and Development at the University of Richmond's Robins School of Business, Shelley serves as a business school liaison to the University's career services office and develops boutique soft skill professional development programs to enhance students' business acumen.
Her signature program, Q-camp, is an interpersonal skills "boot camp" that has been noted in Money Magazine, Business Week, and USA Today, for its success in preparing students to network and successfully transition into the 21st century workforce.
A native of Virginia Beach, VA, Shelley received her M.Ed. in Counseling Psychology and Higher Education Administration from James Madison University in Harrisonburg, VA and her B.A. degree in Psychology from Randolph-Macon College in Ashland, VA. She and her husband, Jeff, have twin daughters and live in Glen Allen, VA.
President

Alex Mercer

Outdoor Living Brands

President-Elect

Samantha Kramer

Meadows Urquhart Acree & Cook

Immediate Past President

Jennifer Barbin

Secretary

Aylin Berkowitz

Capital One

Treasurer

Jennifer Murphy

Meadows Urquhart Acree & Cook

Vice President, Programming

Boz Boschen

McKesson

Vice President, Communications

Amanda Creger

Modo Modo

Vice President, Membership

Juliana Thomas

Spotts Fain PC

Vice President, Sponsorship

Barbara Slatcher

Vice President, Community Relations

Amanda Colocho

The Hodges Partnership

Director Programming, Speaker Recruitment

Will Trible

Director, Programming, CMO Roundtable

Patty Sager

Williams Mullen

Director, Programming, Education

Taylor Croley

Alfa Laval

Director, Programming, Special Events

Carol Nitz

Networking Technologies + Support

Director, Communications, Social Media

Nicole Hansen

UR Robins School of Business

Director, Communications, Website

Antonia Hite

circle S studio

Director, Communications, Email

Sarah Leffler

Savara Hospitality

Director, Membership, Groups

Todd Wilcox

effectv

Director, Membership Engagement

Rendha Maharosa

Virginia Health Information

Director, Membership, Volunteers

Caitlin McNichol

Dotted Line

Director, Sponsorship

Caitlyn Fralin

West Cary Group

Director, Mentorship

Antonija Kovac, MBA