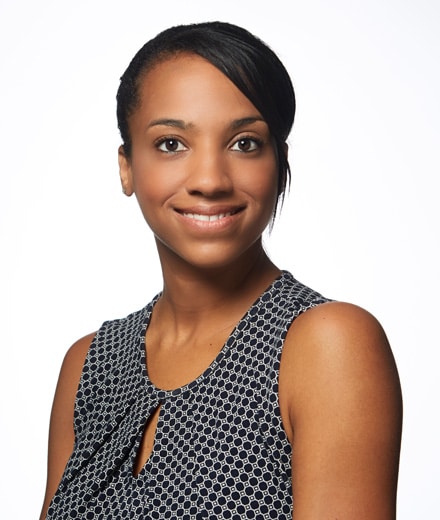 Director, Sponsorship Retention
LaTonya Whitaker
DJB Hospitality/Sedona Taphouse Restaurants
---
LaTonya Whitaker is the director of marketing at DJB Hospitality/Sedona Taphouse Restaurants, a concept featuring Southwest style cuisine and hundreds of craft beers.
She has 15 years of experience in marketing and communications roles and has worked across multiple industries including retail, engineering, consumer packaged goods and hospitality.
She is a past president of the Society of Marketing Professional Services, Virginia and holds a bachelor's and master's degree in Mass Communications from Virginia Commonwealth University.
LaTonya is passionate about her profession and teaching others. She has served as an instructor at VCU's Robertson School of Media and Culture teaching PR Leadership and Management for the graduate program.
She is a San Diego native and proud mama to 6-year old Olivia and loves to spend time with her outdoors, especially at the beach.
President

Jennifer Barbin

Wildfire

President-Elect

Alex Mercer

Outdoor Living Brands

Immediate Past President

Kourtney Ennis

Robins School of Business

Secretary

Nelson Gaspar

Virginia Premier

Treasurer

Jennifer Murphy

Meadows Urquhart Acree & Cook

Vice President, Membership

Samantha Kramer

Meadows Urquhart Acree & Cook

Vice President, Programming

Boz Boschen

McKesson

Vice President, Communications

Aylin Berkowitz

Allianz

Vice President, Community Relations & Service Projects

Tori Stowers

Lewis Media Partners

Vice President, Sponsorship

Barbara Slatcher

Director, Collegiate Relations

Shelley Burns

UR Robins School of Business

Director, Membership Engagement

Carol Nitz

Networking, Technologies + Support

Director, Membership, Volunteers

Juliana Thomas

Richmond Region Tourism

Director, Membership, Groups

Todd Wilcox

Comcast Spotlight

Director, Communications, Social Media

Nicole Hansen

UR Robins School of Business

Director, Communications, Public Relations

Amanda Colocho

The Hodges Partnership

Director, Communications, Email

Amanda Creger

Modo Modo

Director, Communications, Website

Antonia Hite

circle S studio

Director, Programming, Education

Taylor Croley

Director, Programming, CMO Roundtable

Patty Sager

Williams Mullen

Director Programming, Speaker Recruitment

Will Trible