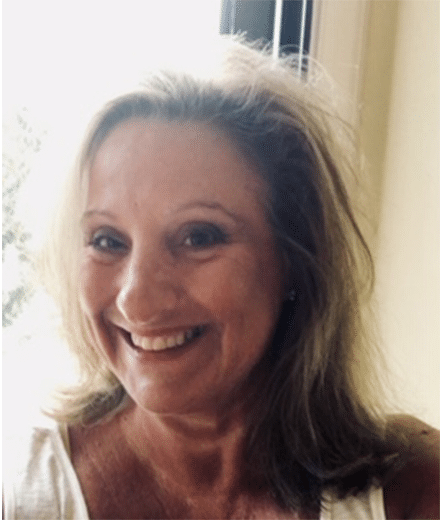 Director, Collegiate Relations
Cathy Ferris McPherson
Mary Baldwin University
---
Since 1993, Cathy "Cat" Ferris McPherson has been teaching, motivating, coaching, and advising students at Mary Baldwin University. She is an associate professor and the Chair of the Business & Marketing Communication department, and teaches courses online, which include marketing, advertising, buyer behavior, and business strategy, with an emphasis on sustainability and social responsibility. 
In addition to her time in the "ivory tower", she has worked with corporate clients in all aspects of marketing. She is a professionally trained focus group moderator, specializing in the areas of retail and service marketing. As a business consultant she has worked closely with a variety of organizations in the areas of brand strategy and loves speaking about the importance of building brands from within the organization (Why spend money on advertising when you can't deliver on the brand promise?!) and branding as a personal growth philosophy. 
Cat has been a member of AMA Richmond since 1990 and is a Past President of the Richmond Chapter.
President

Boz Boschen

McKesson

President-Elect

Amanda Creger

EY

Immediate Past President

Samantha Kramer

VCU Health

Treasurer

Jennifer Murphy

Hortenstine and McCown

Secretary

Bertie M. Allen

Grey Matter

Vice President, Programming

Kevin Wilson

Commonwealth Dentistry

Director, Programming, Education

Amy Baril

NDP

Director, Programming, Special Events

Antonia Hite

DJB Hospitality/Sedona Taphouse

Director, Programming, CMO Roundtable

Patty Sager

Williams Mullen

Director, Programming, Logistics

Tim Miller

ASM Richmond

Membership Chair

Caitlin McNichol

Worksite Labs

Director, Membership, Groups

Todd Wilcox

Effectv

Director, Membership Engagement

Rendha Maharosa

ICF Next

Sponsorship Chair

Matt Suttmiller

Dotted Line

Communications Chair

Sarah Leffler

Savara Hospitality

Director, Communications, Website

Shelby Thompson

Markel

Director, Communications, Social Media

Caroline Bass

Plein Air

Director, Communications, PR & Email

Casey Prentice

The Hodges Partnership