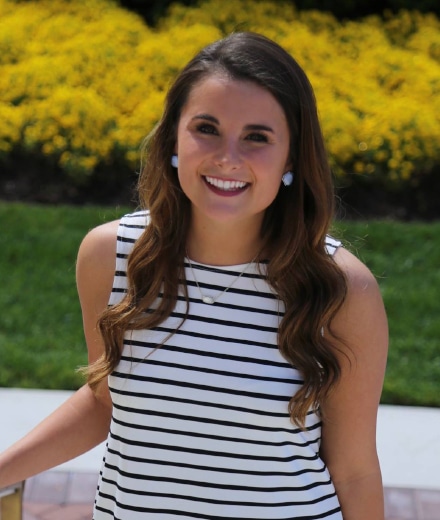 Director - Membership
Brooke Thaxton
The King Agency
---
Brooke Thaxton is the Social Media Manager for The King Agency, a full-service marketing agency in the heart of The Fan District of RVA.
She creates content strategies for their client's digital presence, and manages their online personas through unique brand strategy and social media advertising.
With a background in start-up marketing and a dabble in the fashion industry, Brooke graduated from Christopher Newport University as President of the Class of 2016. Her degree focuses on Mass Communications and a minor in Leadership Studies.
Brooke is an avid half marathon runner, coffee shop connoisseur and loves the challenge of learning a new language (currently Dutch!).
President

Kourtney Ennis

Robins School of Business

President-Elect

Jennifer Barbin

Wildfire

Secretary

Nelson Gaspar

Virginia Premier

Treasurer

George Crowell

Harris, Hardy & Johnstone, P.C

Immediate Past President

Charleen McManus

Tiny Monster Marketing LLC

VP - Membership

Jessica Van Lear

Markel

VP - Programming

Kristin Harrison

WebStrategies Inc

VP - Communications

Alex Mercer

Outdoor Living Brands

VP - Community Relations + Service Projects

Sheila Villalobos

Precision Marketing Group

VP - Sponsorship

Barbara Slatcher

Director - Collegiate Relations

Samantha Platania

Meadows Urquhart Acree & Cook

Director - Membership, Volunteers

Aylin Berkowitz

Allianz

Director - Membership, Groups

Todd Wilcox

Comcast Spotlight

Director - Communications, Social Media

Amanda Colocho

The Hodges Partnership

Director - Communications, Public Relations

Laura Elizabeth Saunders

The Hodges Partnership

Director - Communications, Email

Terry Crockett

Virginia529

Director - Programming, Education

Jane Broadbent

Director - Programming, Special Events

LaTonya Whitaker

DJB Hospitality/Sedona Taphouse Restaurants

Director - Programming, CMO Roundtable

Patty Sager

Williams Mullen

Director - Programming, Speaker Recruitment

John Moreland

Director - Programming, SIGs

Taylor Croley