This event is sold out!
How do you know if your marketing is working? You have to measure it, of course. In this "Teach Me How" event, Andrew will share his favorite free tools and methods to understand the relationship between data, analytics, and marketing. You will learn how to measure and improve the metrics that matter to your business.
Street parking available.
About Andrew Miller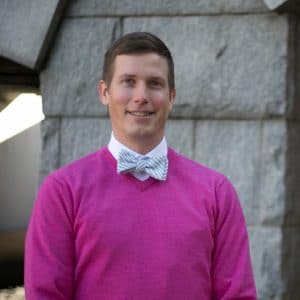 Andrew has been excited to come into work every day since co-founding Workshop Digital. Since beginning his career at The Martin Agency and CarMax, Andrew has been active in the Richmond marketing and advertising community for over a decade. Nothing makes him happier than playing outdoors, learning new things, and meeting new people.
We believe in accountable, measurable results achieved through custom digital marketing strategies. We don't trumpet or excuse past results, and we don't define client communication by a once-a-month report that means little to your business. We collaborate closely to establish forward-looking digital marketing goals that grow the bottom line.
It's the only way we work, but not the only thing we love. Our team is passionate at the office, in the community, and beyond. We thrive on the ingenuity and enthusiasm of our employees—in everything they do.