April Signature Speaker Series – Use Content To Unleash Your Influence And Engage Those Who Matter To You
Top of Mind: Use Content To Unleash Your Influence And Engage Those Who Matter To You
John will explain that your audience — whether that includes target customers, partners, or employees or even friends— needs to build trust with you. Maintaining a prominent spot in their minds and moving from their short term to long term memory will increase the chance that the moment they need to make a decision, be an advocate, or create another opportunity, you'll be the first one they call. Walking out of this keynote, you will have actionable steps on forming the systems and developing the mindset to scale this mentality from one on one conversations to an advanced content strategy.
About John Hall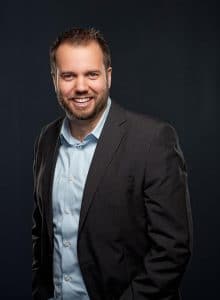 John Hall is the cofounder and CEO of Influence & Co., a company that helps brands and individuals extract and leverage their expertise to create, publish, and distribute content and gain influence, visibility, and credibility with their key audiences.
Recently, one of the winners of the EY Entrepreneur Of The Year award in 2016 for "Best Emerging Company," and was listed as BizJournals Top 100 Visionaries. John has grown Influence & Co. into the largest provider of expert content to online publications. His company, No. 239 on the Inc. 500 in 2016, has also ranked No. 72 on Forbes' "Most Promising Companies in America" list and was recognized at the United Nation's for being Empact's "Best Marketing and Advertising Company of 2014."
John has been called "one of the most powerful people in media who you've never met"  in Inc. and a "must-see keynote speaker" in Forbes. He is consistently mentioned in major publications as a top influencer, leader, and speaker. John has weekly columns for Forbes and Inc., and he's contributed to more than 50 online publications, including Harvard Business Review, Entrepreneur, Fast Company, and Mashable.
As much as he loves to be able to potentially fill up the front of his Mom's refrigerator with what's mentioned above, what's most important to him is helping others and paying it forward so feel free to reach out to him if you think he can be helpful.
When John isn't working he loves spending any extra time with his beautiful wife, Lindsay, and two adorable daughters.
About Influence & Co.

In 2011, Influence & Co. was founded on the belief that the best content establishes trust, breathes authenticity, and provides readers with true value. The way to create this content is through working with experts and extracting their knowledge. That's why Kelsey and John teamed up to create a company to help business leaders share their expertise through content marketing.